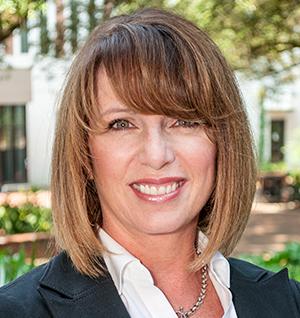 While the COVID-19 shutdown has forced the cancellation of summer internships around the country, one new program at Florida State University is filling the void virtually. 
The Global Club Management and Leadership degree program at the FSU Dedman School of Hospitality has partnered with the Florida chapter of the Club Management Association of America (FLCMAA) to develop a virtual internship program. The program launched May 10.
Dedman's degree programs require internship experience. So, for the Global Club Management and Leadership program, which teaches students to manage private clubs and resorts, the partnership addresses a crucial need. 
Cynthia Johnson, the director of the program, said once the scope of the shutdown became apparent, she knew prospective student interns could see their opportunities disappear. 
As business and education migrated to the virtual sphere online, Johnson reached out to the FLCMAA. 
"I hated the idea of my students wasting an entire summer when they could be connecting with managers via Zoom meetings or FaceTime and learning from them virtually," she said. "Our state chapter of the Club Management Association of America was the perfect place to start discussing this idea."
Johnson said that private golf and country clubs across Florida are participating in the program, which will rely in part on virtual classes taught on Zoom, the ubiquitous videoconferencing software. 
"Students will register for up to 10 virtual classes in topics ranging from food & beverage service standards to membership sales and marketing," Johnson said. "Students will receive credit for completing a virtual internship after completing the series."
For more information, contact Cynthia Johnson at crjohnson@dedman.fsu.edu.