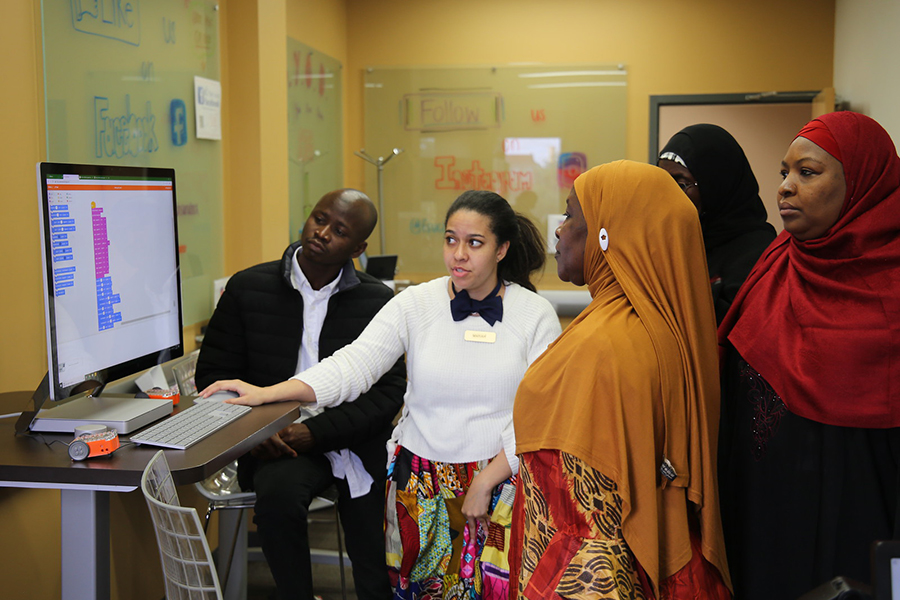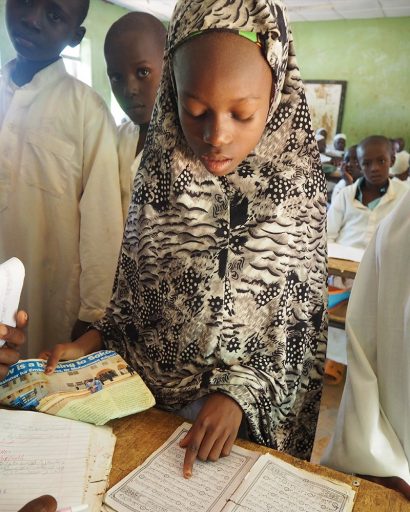 For 50 years, Florida State University faculty members have been working to improve educational opportunities both at home and in other countries.
The Learning Systems Institute is celebrating its 50th year at Florida State University this month. In the past 50 years, it has amassed about $530 million in grants and contracts and worked to establish educational programs in 25 countries.
In some cases that meant training teachers in Nigeria, Ethiopia, Tuvalu and Honduras.
"We take FSU expertise and bring that to communities, whether that's in Florida or Uzbekistan or the Philippines or Indonesia," said LSI Director Jeffrey Milligan.
Former College of Education Professor Robert Morgan founded the Learning Systems Institute in 1969 to solve critical challenges related to education and human performance worldwide.
Morgan, who died in 2009, led the organization for more than 30 years and established the institute's reputation as an expert manager of international development projects in the education sphere. One of the initial projects led by LSI was the Korean Educational System Reform in partnership with the Korean Educational Development Institute.
"LSI was heavily involved in Korean education reform and did some really great work there," Milligan said.
The project, funded by the U.S. Agency for International Development, was a multiyear, multimillion-dollar effort that resulted in a 20 percent across-the-board increase in student achievement. That positioned LSI faculty as leaders in international development work and led to projects in Colombia, the Dominican Republic, Peru and Haiti, among others.
LSI faculty also directed the USAID-funded Improving the Efficiency of Educational Systems project from 1984 to 1994. This $58 million effort involved a consortium of universities focused on developing educational research and assessment tools for government ministries and international organizations in more than a dozen developing nations.
In 2003, Laura Lang, a former high school principal and associate professor in the FSU College of Education, became the director. Under Dr. Lang's leadership, the institute continued its international work with USAID, and also amped up its domestic K-12 educational research by forming two prominent centers: the Florida Center for Reading Research (FCRR) in 2001 and the Florida Center for Research in Science, Technology, Engineering, and Mathematics (FCR-STEM) in 2007.
Through these efforts, LSI researchers provided professional development opportunities to more than 40,000 Florida teachers, created thousands of student resources and provided more than 600 3D printers with 250,000 kits to schools to help with improving math and science teaching.
They also created the CPALMS, an educational platform with free instructional and educational resources for teachers.
"More than 170,000 Florida teachers have active accounts to use the different software tools CPALMS provides to support them and their students," said Rabieh Razzouk, associate director of LSI. "Our platform became Florida's official source of the state standards in 2011. Through CPALMS, we provide more than 3,000 educational resources for students, including hundreds of original interactive lessons."
In 2014, Lang retired and Jeffrey Milligan, professor in the College of Education, became the new director. Milligan had a long record of working in southeast Asia, dating back to his time as a Peace Corps volunteer, and he continued to build on LSI's reputation as a force in international development, while maintaining its strong work in the U.S. educational system.
In its current iteration, LSI has 65 research faculty and staff and runs projects in Nigeria, Honduras, Ethiopia and the Philippines. LSI also brings faculty and administrators from multiple countries including Pakistan, India, Egypt, Brazil, Peru, Colombia, Ecuador, Ukraine, and South Africa under the auspices of the U.S. State Department's Community College Administrator Program (CCAP).
"Everyone here is focused on improving learning and performance," Milligan said. "And people around the world know about FSU because of that."
LSI will feature many of its programs during an open house from 10 a.m. -1:30 p.m., Thursday, Nov. 7, at Research Building B in Innovation Park.