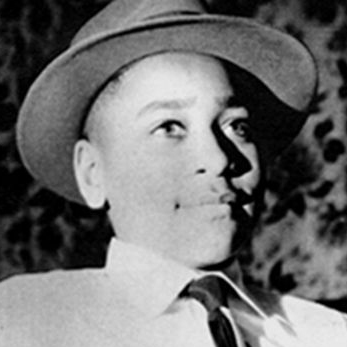 It's been 64 years since 14-year-old Emmett Till was lynched in Mississippi after allegedly offending a white woman in her family's grocery store, but University of Kansas Professor Dave Tell has worked diligently to preserve Till's story and legacy.
Florida State University Libraries will host Tell for an evening of conversation and learning surrounding his new book, "Remembering Emmett Till," and his work on the Emmett Till Memory Project.
Tell's book gives the complete story of Emmett Till's commemoration in the Mississippi Delta and explains how Till's memorialization has become an economic driver in the area. It builds an insightful and persuasive case for how these memorials have altered the Delta's physical and cultural landscape, thus drawing potent connections between the dawn of the civil rights era and our own moment of renewed fire for racial justice.
The event, which is free and open to the public, will take place at 5:30 p.m. Thursday, Sept. 19, at Strozier Library in the Bradley Reading Room.
Tell is also a co-creator of the Emmett Till Memory Project, a collaboration with Patrick Weems of the Emmett Till Memorial Commission and Davis Houck, FSU's Fannie Lou Hamer Professor of Rhetorical Studies in the College of Communication and Information, among others.
The Emmett Till Memory Project is an app and website that documents locations linked with Till's murder in Mississippi. The app takes users to the most important sites and provides expert-vetted narratives, access to relevant archival documents and a collection of historic and contemporary photographs.
"Dave Tell's work picks up with what happened in the years to follow — how Emmett was erased from the Mississippi landscape, only to return in conspicuous details and curious places over the past 15 years," Houck said. "Tell's archival sleuthing turns up how and why Till has come home to the Delta, and why that homecoming has drawn local ire as well."
Florida State University Libraries is the home of the Emmett Till Archives, which include newspapers, magazines, oral histories, photographs, government records, scholarly literature, creative works and other materials documenting the Till case and its commemoration, memorialization and discussion in scholarship and popular culture.
"We are excited to have an opportunity for learning and community discussion with Dr. Tell," said Katie McCormick, associate dean for FSU Libraries Special Collections and Archives. "Our work with him and other partners on the Emmett Till Memory Project are an important component of our efforts to share materials in the Emmett Till Archives. We are grateful for every opportunity we have to connect students, scholars and community members to Till's true story."
The Florida State University Libraries continue to partner with the Emmett Till Interpretive Center, the Emmett Till Memory Project and other institutions and private donors to collect, preserve and provide access to the ongoing story of Emmett Till.
For more information about FSU Libraries, visit lib.fsu.edu.For more information about the Emmett Till Memory Project, visit emmett-till.org.