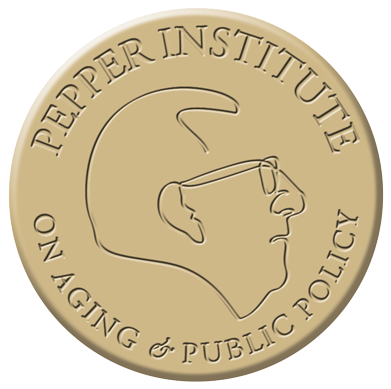 Florida State University's Pepper Institute on Aging and Public Policy and the Claude Pepper Center, along with support from the College of Social Sciences and Public Policy and the Osher Lifelong Learning Institute (OLLI) at FSU, will sponsor weekly "Aging Today" segments on 88.9, WFSU-FM, beginning Feb. 6.
The one-minute segments will highlight critical aging-related trends, issues and policies, with an emphasis on social science research. The segments are scheduled to air on Tuesdays at 3:04 p.m. Recordings will be archived at wfsu.org/agingtoday.
"We're hoping this initiative will spark more discussion not only about the challenges but also the possibilities of an aging society," said Anne Barrett, director of the Pepper Institute.
Understanding the impacts of aging and how public policies can address them is the focus of the Pepper Institute on Aging and Public Policy. For 40 years, the institute has served as the hub for multidisciplinary research on aging at Florida State University, bringing together faculty and students from a range of disciplines for research focused on pathways to later life, aging and health disparities, communities and transportation and aging and health policy. 
The Claude Pepper Center uses information and data from multiple sources to help inform policy makers, researchers, teachers, the media and the general public about the health, long-term care and income security challenges confronting the nation's older citizens. The center generates articles, book chapters, reports, op-ed columns and blog postings in support of its mission.
OLLI at FSU is affiliated with the Pepper Institute and offers a wide range of classes, lectures and activities targeted to mature adults who want to learn in a stress-free environment.
All three organizations are housed in FSU's College of Social Sciences and Public Policy.