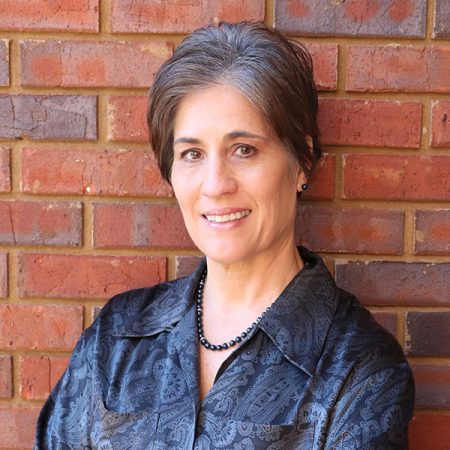 The Florida State University College of Social Work has chosen an accomplished expert in nonprofit leadership to direct its new Center for the Study and Promotion of Communities, Families and Children.
Ellen Piekalkiewicz begins her role as director of the center this month. The center was established in the fall of 2017 through the support of The Stoops Family Foundation Inc. and FSU alumni Jeff and Aggie Stoops. The center's director will guide the mission to generate and sustain transformational knowledge that furthers effective policy, services and research for the betterment of communities, families and children. 
Piekalkiewicz comes to FSU with more than 30 years of experience in public policy, legislative and governmental affairs, disability rights and grant writing. In her most recent position, she served as the executive director for the United Partners for Human Services, a membership organization serving human service nonprofits in the Big Bend area of North Florida.
"I welcome this opportunity to work with the College of Social Work, advancing the study of best practices that strengthen communities and establish more holistic support for children and their families," Piekalkiewicz said. "My hope is to ensure that the efforts of the centers and institutes affiliated with the college synthesize their efforts and opportunities to create collective impacts that benefit communities, families and children."
Piekalkiewicz also previously worked as an advisory council member for Florida's governor and Legislature and as a consultant for numerous statewide organizations, local nonprofits and federal agencies. A Florida resident since 2001, she held leadership positions with the Florida Substance Abuse and Mental Health Corporation as executive director and Disability Rights Florida as director of operations.
"The Center is an innovative and ambitious approach to building sustainable infrastructures for research, service and education," said Jim Clark, dean of the College of Social Work. "The director must be a leader who can bring people from all backgrounds to the table to develop exciting and effective partnerships. Ellen is uniquely qualified to do this work, and I am very grateful she has agreed to take this on."
Piekalkiewicz holds a Master of Arts degree from the University of Kansas and a Bachelor of Arts degree from Grinnell College.
To learn more about the Center for the Study and Promotion of Communities, Families and Children, visit http://csw.fsu.edu/thecenter.