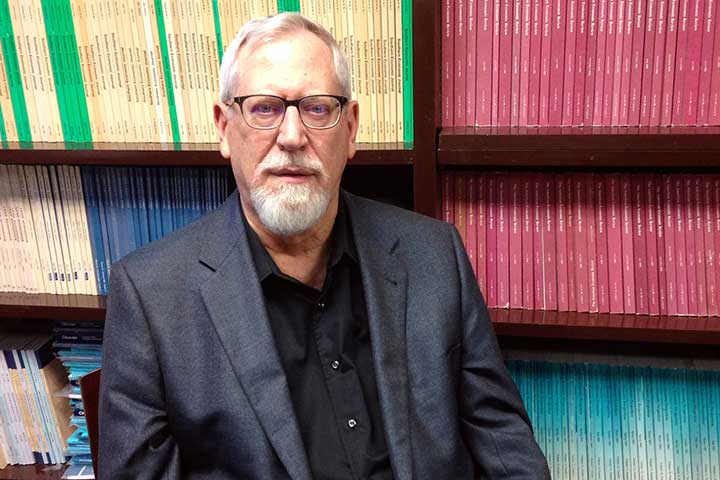 Keith Ihlanfeldt, the DeVoe Moore Eminent Scholar and Professor of Economics at Florida State University, has been named a Halbert Smith Honorary Fellow of the Weimer School of the Homer Hoyt Institute.
The Hoyt Institute, located in North Palm Beach, is an independent, nonprofit research and educational foundation established in 1967 to help improve the quality of public and private real estate decisions. The Weimer School is the organization's academic arm. Every year, the institute selects a scholar for special recognition for their broad body of work. Ihlanfeldt was the Weimer faculty's unanimous choice.
"I am very honored to receive this recognition," Ihlanfeldt said. "Many of the previous honorary fellows established urban economics as a separate subdiscipline within economics. They served as my mentors and inspired me to continue their work."
Ihlanfeldt was selected for his many contributions to the field of urban economics, including his widely known and respected research on spatial mismatch, the term for the disparity between where low-income households reside and suitable job opportunities. The phenomenon has been seen as primarily affecting African-Americans as a result of residential segregation, economic restructuring and the relocation of employment opportunities to the suburbs.
The Hoyt Institute cited his research on the effects that low-skill job suburbanization has had on the inner-city poor as well as his work on the unintended consequences of urban land use regulation.
Ihlanfeldt is the 24th urban economist to receive this life achievement award since 1984. Prior recipients have come from some of the most prestigious U.S. universities, including Harvard University, the Massachusetts Institute of Technology, Princeton University and the University of Pennsylvania.
"This incredible honor is completely deserved," said Tim Chapin, dean of the College of Social Sciences and Public Policy, which houses the Department of Economics. "Dr. Ihlanfeldt is one of the leading lights in the field of urban economics, and this award reflects so very well on him, the department and the university."
Ihlanfeldt will present a talk on housing segregation on Jan. 12 to fellows, faculty and guests at a dinner to honor him in conjunction with the organization's meeting in West Palm Beach.