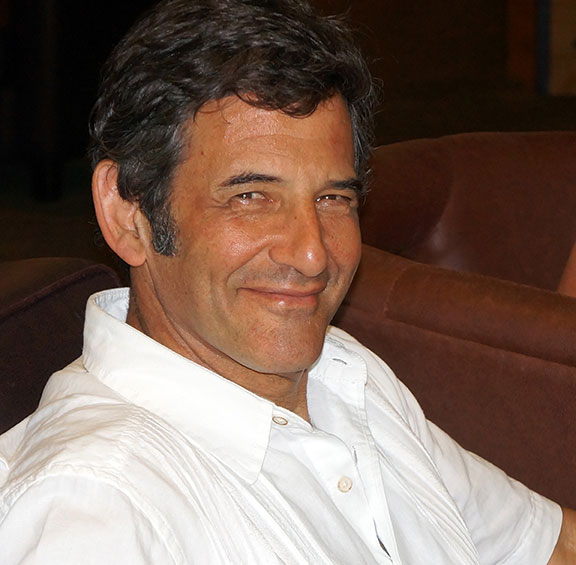 The Florida State University College of Social Sciences and Public Policy will present a lecture by Jordan Fisher Smith, a former park and wilderness ranger turned award-winning environmental journalist, as part of its Anderson-Ashby Lectureship in Public Policy Journalism.
Smith's lecture "Engineering Eden: Do we know enough to operate ecosystems?" will focus on national parks as an amalgam of nature itself and on the physical effects of our ideas and attitudes about it. Smith will question humans' ability to understand and preserve ecosystems and examine mistakes he said were made in the development and care of our nation's parks as they were created by a "19th-century civilization with very little sophistication about working with nature."
Smith also will discuss his research and writing process and standards of reporting in narrative nonfiction, particularly on environmental issues. 
The lecture, which is free and open to the public, will take place at 4:30 p.m. Wednesday, Nov. 8, at Broad Auditorium, Pepper Center, 636 W. Call St.
Smith spent 21 years as a park and wilderness ranger in California, Wyoming, Idaho and Alaska. He is the author of "Nature Noir," a Wall Street Journal summer reading selection, a San Francisco Chronicle Best Books of 2005 pick and an Audubon Magazine Editor's Choice. 
His most recent book, "Engineering Eden: The True Story of a Violent Death, a Trial, and the Fight Over Controlling Nature," tells the national parks story through the tale of a forgotten federal lawsuit over a series of fatal and near-fatal bear attacks leading up to the death of Harry Eugene Walker during the centennial of Yellowstone in 1972. The book won a 2017 California Book Award. The Wall Street Journal called it "an intensely reported, rousingly readable and ambitiously envisioned book." 
Smith is a principal cast member and narrator of the film "Under Our Skin," which was shortlisted for the 2010 Oscar for Best Documentary Feature. He also appears in a 2014 sequel, "Under Our Skin 2: Emergence." 
The Anderson-Ashby lecture series was endowed in the college in 2005 by Laird B. Anderson, with the support of his wife, Florence Ashby, to give students, faculty and the public access to insights on the relationships between public policy and journalism.