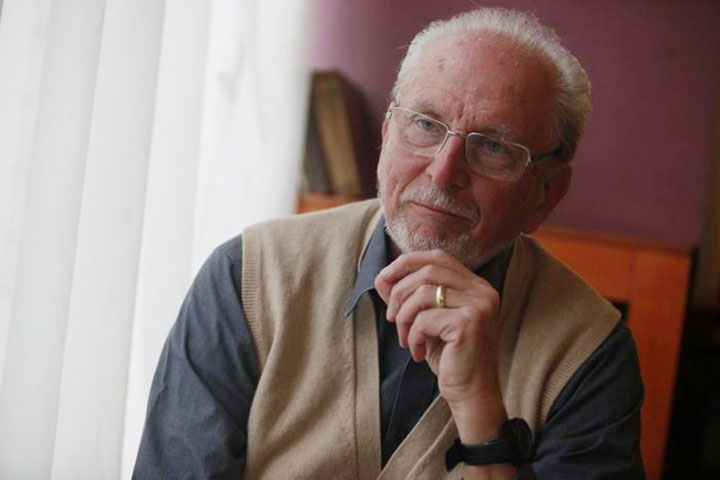 Florida State University's Reubin O'D. Askew School of Public Administration and Policy will examine the topic of public service as part of its annual Joe Cresse Ethics in Government Lecture Series. 
Jon Van Til, professor emeritus of urban studies and community planning at Rutgers University, will deliver the lecture "Society's Third Space: Where Public and Private Join for the Common Good." He also will take part in a panel discussion on "The Three Faces of Public Service." Van Til is the author of "Growing Civil Society" and "Resolving Community Conflicts and Problems."
Both events are free and open to the public. The Cresse panel disclusion will take place at 10:05 a.m. Friday, Nov. 3 at the Devoe Moore Conference Room, 105 Bellamy Building.
The lecture will take place at 3 p.m. Friday, Nov. 3 at the College of Law Rotunda, 308 Martin Luther King Blvd. S.  
Van Til is one of the pioneers in research on nonprofits and the third sector, a term used to describe the range of organizations that are neither public nor private sector, including voluntary and community associations, self-help groups and social enterprises. The lecture will explore how this sector can play a vital role in meeting the challenges of contemporary society in partnership with industry and government.
He also will join a distinguished panel to discuss the three primary ways that universities link their students to communities: service learning, advocacy and student life. Joining Van Til on the panel will be Mary Coburn, former vice president for Student Affairs at Florida State; David Merrick, director of the Emergency Management and Homeland Security program within the Askew School; and Kelly Otte, executive director of Leon County's PACE Center for Girls. David Berlan, associate professor at the Askew School, will moderate the panel.
Established in the College of Social Sciences and Public Policy, the Cresse Lecture Series hosts distinguished speakers on a variety of topics that focus on ethics in government. The lectureship honors the memory of Joe Cresse and his 45 years of service to the people of Florida, including an eight-year tenure as state budget director and a long-term on the Public Service Commission.
The Cresse series provides the university and Tallahassee community with an educational tool that encourages high standards of public administration and policy.