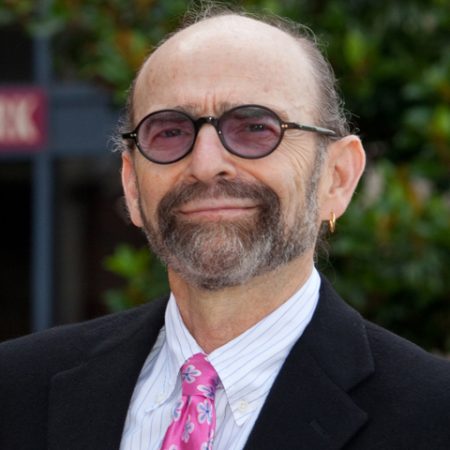 In order to create positive change, conventional wisdom often needs to be reconsidered. Are low-carbohydrate diets an effective remedy for obesity? Do patients have a right to self-medicate? Are psychiatric drugs effective over the long term?
The Florida State University College of Social Work will host a daylong conference to explore these questions and more.
The conference, "Critical Thinking and Civil Discourse About Social Problems: Challenging the Conventional Wisdom," is a collaboration among the FSU College of Social Work, the Institute for Humane Studies at George Mason University and the John Templeton Foundation. The event will feature national experts and benefit students and academics, as well as helping professionals and members of the general public.
"This conference is a unique opportunity to gather and think more carefully about how we do our work," said Jim Clark, dean of the FSU College of Social Work. "Are we being complacent in our thinking? Can we look beyond the conventional wisdom and the received view?"
The event, which is free and open to the public, will take place from 9 a.m. to 5 p.m. Friday, October 27 at Augustus B. Turnbull III Florida State Conference Center, 555 W. Pensacola St. 
The conference is the creation of FSU College of Social Work Associate Professor Tomi Gomory. Gomory said as an educator, a part of his role is to provide students and members of the academic community who have diverse backgrounds and belief systems with opportunities to engage in civil, productive discourse.
"I thought it would be fun and a great thing to create this interdisciplinary, university-based event where you could hear controversial ideas openly discussed by thoughtful scholars who will also involve the audience in the discussion," Gomory said. "It's a setting in which there is the opportunity to reach out and hear from people who see things differently than you do. The important thing is to have a respectful conversation, with the hope that it can serve as a platform for hearing and seriously considering what  alternative sides have to offer."
The conference will explore the application of critical thinking through dialogue based on civil discourse to examine important and sometimes contentious social issues, such as obesity, prescription drugs, mental health and diversity. 
Featured speakers include:
Gary Taubes: investigative science and health journalist and the co-founder of the nonprofit Nutrition Science Initiative. He is the author of "The Case Against Sugar" and "Why We Get Fat." His work has been featured in the journal Science and the New York Times. Taubes is the recipient of the Robert Wood Johnson Foundation Investigator Award in Health Policy Research and has won numerous awards for his journalism.
Jessica Flanigan: assistant professor of Leadership Studies and Philosophy, Politics, Economics and Law at the University of Richmond. Her research addresses the ethics of public health, policy and business. She is the author of "Pharmaceutical Freedom," which defends rights of self-medication. Flanigan has also published in journals such as Philosophical Studies, The Journal of Moral Philosophy and the Journal of Medical Ethics.
Robert Whitaker: author and investigative journalist. He is the author of the award-winning book, "Anatomy of an Epidemic." While a fellow at the Safra Center for Ethics at Harvard University, he co-authored "Psychiatry Under the Influence: Institutional Corruption, Social Injury, and Prescriptions for Reform." 

In 1998, he co-wrote a series on psychiatric research for the Boston Globe that was a finalist for the Pulitzer Prize.

Laura Delano entered the mental health system at age 13 and spent the next 15 years seeking help from numerous inpatient and outpatient programs, gaining important insights about this major healthcare delivery system as a direct recipient of its care. Today, as an "ex-mental patient," Delano is as an activist and advocate and is the executive director of an up-and-coming nonprofit organization that provides information and resources to facilitate more informed choices regarding all things "mental health."
Inam Sakinah is an undergraduate student in her senior year and a Presidential Scholar. She is on a pre-medicine track and majors in Interdisciplinary Social Sciences. Sakinah intends to pursue an integrated medical and public policy career. She is the founding chair of the Power of WE, a campus-wide, nationally recognized diversity and inclusion initiative launched under the auspices of the president's office.
Speakers will each present for 45 minutes followed by a question and answer session with the audience. The event will also feature three panels of experts who will discuss the presentation topics and answer questions.
Gomory said he sees the conference as an opportunity to engage in critical thinking and explore and debate controversial issues.
"How do we grow and learn except by being exposed to things that we're not comfortable with, that we don't know enough about to have an opinion?" he said. "This kind of event brings real diversity to the discussion. People from all different backgrounds are invited to participate."
The event will provide free continuing education credits for social work practitioners.
To register for the conference, visit https://theihs.org/FSU. The registration deadline is Oct. 18.