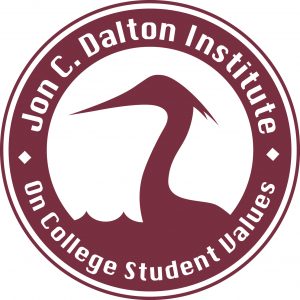 Student affairs professionals, faculty and students from across the nation will discuss current topics related to diversity and inclusion when they gather for Florida State University's 27th Annual Jon C. Dalton Institute on College Student Values Feb. 2-4.
Florida State will host about 180 participants and volunteers for the 2017 Dalton Institute — or "Dalton Experience" — to explore the theme "Inclusion & Isolation: Restoring Trust and (Re)Building Community on Campus."
The three-day event will focus on how institutions of higher education should navigate increasing concerns about divisiveness on campus and in the broader society, as well as heightened student distrust of authorities and the status quo.
Topics of discussion will include access to public restrooms for transgender individuals, police violence and accountability, campus responses to gender-based and relationship violence and the role of immigration in our society are playing out both publicly and privately in our communities and on our campuses.
The conference will feature keynote speakers:
Thursday, Feb. 2, 4:30-5:45 p.m.
Opening Keynote: Beverly Daniel Tatum
Beverly Daniel Tatum, a scholar, teacher, author, administrator and race relations expert, became the ninth president of Spelman College in 2002. She set an expectation that Spelman College would be recognized as one of the finest liberal arts colleges in the country — a place where young women of African descent could say, "This place was built for me, and it is nothing less than the best!" Spelman is now widely recognized as one of the leading liberal arts colleges in the nation.
Friday, Feb. 3, 9-10:15 a.m.
Keynote Address: Alyssa N. Rockenbach
Alyssa N. Rockenbach is a professor of higher education at North Carolina State University. Her research focuses on the impact of college on students, with particular attention to spiritual development, religious and worldview diversity in colleges and universities, campus climate, community service engagement and gendered dimensions of the college student experience.
Friday, Feb. 3, 3:45-5 p.m.
Keynote Address: Vernon Wall
Vernon A. Wall has accumulated over 30 years of professional student affairs experience at Iowa State University, University of Georgia, UNC-Charlotte and UNC-Chapel Hill. He has experience in Greek life, new student orientation, student activities, leadership development, global education and university housing. Vernon currently lives in Washington, D.C., where he serves as the director of business development for LeaderShape, Inc.
Saturday, Feb. 4, 9-10:15 a.m.
Keynote Address: Sam Museus
Samuel D. Museus is associate professor of higher education and student affairs at Indiana University, Bloomington and founding director of the Culturally Engaging Campus Environments (CECE) Project. Prior to joining Indiana University, he taught Asian American studies and higher education at the University of Massachusetts Boston and was a faculty member in higher education at the University of Hawaii at Manoa and the University of Denver.
First held in 1991, the Dalton Institute has provided an opportunity to learn about the most current issues, research and educational activities pertaining to character education in college. Originally the Institute on College Student Values, the conference was renamed the Jon C. Dalton Institute on College Student Values in 2010 to honor the work and commitment of Jon C. Dalton, the institute's founder and faculty-in-residence.
For more information, visit https://studentvalues.fsu.edu/.