The work of Florida State University Professor Davis Houck has helped secure a $500,000 National Park Services grant for the Emmett Till Memorial Commission of Tallahatchie County, a project that seeks to preserve and examine the legacy of the young black boy whose gruesome murder in 1955 helped to catalyze the American civil rights movement. 
The award will be used to complete the restoration of the first floor of the Tallahatchie County Courthouse — the site of the Emmett Till trial and a locus of civil rights significance — to its historic 1955 condition, as well as to accelerate the development of digital interpretive technology that will help to tell the story of Till's murder through engaging commemorative exhibits. 
Houck will provide the content for these digital exhibits in coordination with his colleagues at the Emmett Till Memory Project, using smartphone and GPS technology to create a dynamic commemorative experience. Houck believes that the grant will afford opportunities for a deeper popular understanding of one of the most fraught and consequential court cases in the history of the American civil rights struggle.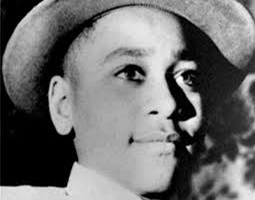 "The grant will enable the first floor of the courthouse to be completed and to help visitors navigate the many complexities of the case — not just the trial, which often serves merely as a point of closure," said Houck, FSU's Fannie Lou Hamer Professor of Rhetorical Studies in the College of Communication and Information. "My work with the Emmett Till Memory Project will facilitate visitors' ability to negotiate some of that complexity, as well as to connect primary historical materials to key locations associated with the case."
In addition to his work with the Emmett Till Memory Project, Houck is also the architect of FSU's Emmett Till Archive, the foremost centralized research collection on the life and murder of Emmett Till.
By making the extensive documentary material in the archive accessible through advanced interpretive technology, the newly restored courthouse will provide visitors with an integrative and immersive educational experience.
"Our Emmett Till Archive here at Florida State will enable the connection between key surviving materials and how they help us tell the story in the Delta," Houck said. "For example, visitors can call up the trial transcript on their smartphones while in the courtroom and ideally do keyword searching to relive a moment during the trial."
The NPS grant will fund the installation of retractable projectors, screens, speakers, sensors and touchscreen kiosks that will provide access to information about Till's murder and the historical significance of Tallahatchie County.
The building will remain an active and operating courthouse, which means that large or obtrusive physical exhibits are precluded from the renovations. However, Houck believes that the intelligent use of technology will more than compensate for a lack of elaborate physical displays.
"Brick and mortar commemorative work is great but also very expensive and prone to destruction," Houck said. "Our smartphone app as well as kiosk technology will help facilitate a more accurate and robust understanding of the Till case, why it's important in U.S. public memory and hopefully some level of racial reconciliation, which the Delta still struggles with today."