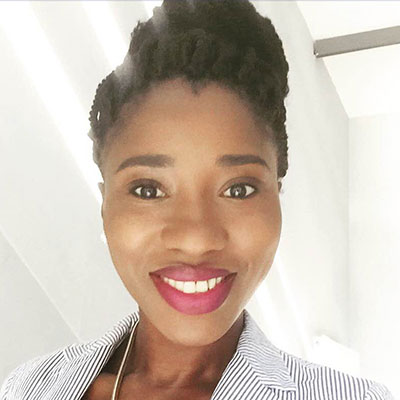 Brigitte Perenyi, a young woman who was taken from her parents to be a "trokosi" — the child slave of a priest — in rural Ghana, will be part of a panel at Florida State University discussing child slavery.
The panel, "Wife of the Gods: From Child Slave to International Human Rights Activist," will also feature Helen Boyle, associate professor of sociocultural and international development education studies in the Florida State University College of Education; Terry Coonan, executive director of the university's Center for the Advancement of Human Rights; and Joseph Hellweg, associate professor of religion and anthropology.
The event, which is free and open to the public, will take place from 5 to 7 p.m. Wednesday, Sept. 21, at The Globe, 110 S. Woodward St.
Perenyi was only seven years old when her uncle, who suffered from Parkinson's disease, came to her parents' home to ask if he could take her to perform some rituals a mystic told him would cure his illness. His real plan, however, was to turn her over to a priest at a traditional religious shrine hundreds of miles away to "serve the gods." When she reached puberty, she would become the priest's sexual property for life, bearing his children and working for no pay like the 20 or so other girls and women in the shrine.
Fortunately for Perenyi, television news correspondent Christiane Amanpour visited the village where she was being held to do an exposé on the trokosi practice. The broadcast caught the eye of an American man who set about the long, expensive and arduous process of adopting Perenyi and bringing her to America.
In the years following, she received an education, became a model and was eventually reunited with her birth family. Today, she is an advocate for those forced into the same circumstances.
The panel is sponsored by the Broad International Lecture Series of the College of Social Sciences and Public Policy, the Center for the Advancement of Human Rights and the Center for Global Engagement.