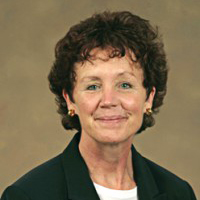 Karen Randolph, a professor in the Florida State University College of Social Work, has been named a member of the 2016 class of fellows of the Society for Social Work and Research.
The distinction recognizes members of the society who have furthered its mission — to advance, disseminate and translate research that addresses issues of social work practice and policy and promotes a diverse, equitable and just society.
"Professor Randolph is an outstanding teacher and scholar whose contributions to our field are rightly being nationally recognized," said Jim Clark, dean of the College of Social Work. "I'm so proud to know that she is our colleague and coworker as we develop the FSU College of Social Work in the years ahead."
Randolph, who joined the Florida State faculty in 2003, is the College's Agnes Flaherty Stoops Professor in Child Welfare and former director of its doctoral program. Her research interests include at-risk youth, child welfare, family social work, health care, mental health and substance abuse.
Randolph earned a doctorate in social work from the University of North Carolina at Chapel Hill in 2000.
Designation as a fellow of the society is limited. The number of inductees this year was approximately 3 percent of the society's membership. Fellows maintain their status as long as they are current members of the society.