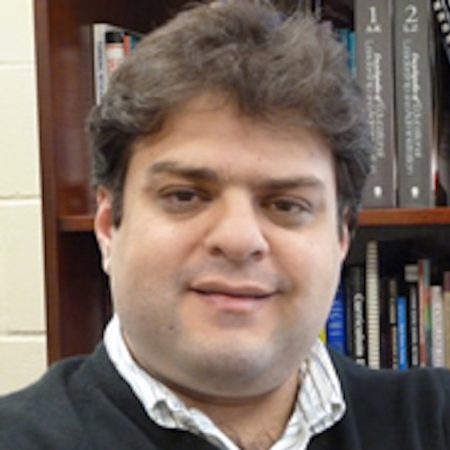 A new website developed by Florida State University allows K-12 students to practice skills using educational resources aligned with the Florida Standards used by teachers.
Students, parents and teachers can use computers or mobile devices to access FloridaStudents.org, where they will find interactive tutorials and resources in English language arts, mathematics, science and civics.
"Each resource offered at FloridaStudents.org has been vetted by a panel of experts, so students and their parents can use the material with confidence," said Rabieh Razzouk, acting director of the Florida Center for Research in Science, Technology, Engineering and Mathematics (FCR–STEM), which developed the website.
FCR–STEM worked in partnership with the Florida Department of Education, which supported the project with a $3.6-million grant.
FloridaStudents.org is part of CPALMS.org, which is the State of Florida's official source for standards information and course descriptions. Developed and maintained by FCR–STEM, CPALMS is an online toolbox of information, vetted resources and interactive tools for educators.
A video on the FloridaStudents.org main page gives a quick overview of how to find and use the tutorials and resources. The tutorials were created by teams that included Florida educators.
Resources are organized by subject matter and color-coded (for example, all science resources are green). Students can choose a subject and then quickly find resources tied to a particular course.
"FloridaStudents.org offers 1,760resources for students to explore and use to enhance their knowledge and understanding, and FCR–STEM will soon expand the catalog of material," Razzouk said. "In the coming months we will add hundreds of additional resources to support students across more of the Florida Standards."
Access to FloridaStudents.org is free, and teachers and students have given positive feedback.
"The students really seem to love it," one teacher told FCR–STEM. "Using their mobile devices they can listen, learn and practice specific areas of concern."
A student user added, "This is a very good tutorial. I needed help in this section, and I like how you had the rap [music]. That put a twist in it."
Razzouk said he is pleased with the response so far and is looking forward to hearing from users as FCR–STEM makes enhancements.
"Many students are using the site to build their skills if they feel they are weak on certain standards," Razzouk said.
FCR–STEM is part of the FSU's Learning Systems Institute, which conducts educational research and service in Florida, the nation and the world.