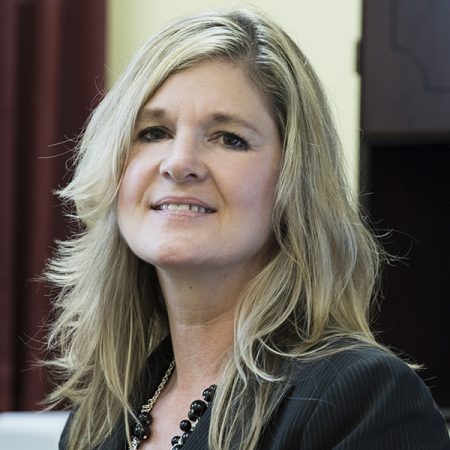 The board of directors of Florida State University Schools (FSUS) — FSU's developmental research school — has named Stacy Chambers as the school's new director after conducting a national search.
Chambers, from Windsor, Conn., succeeds Lynn Wicker, the school's director from 2008 to 2015. Her appointment began June 15.
"The honor of serving as director for Florida State University Schools is beyond measure for me," Chambers said. "My dream of working in an organization that combines educational research, K-12 educational systems and amazing students is in place at FSUS. Together we will work to further our mission: sharing our teaching and educational research and being of service to Florida's education community."
Chambers started her career in 1989 as an elementary school teacher at Centre School in Hampton, N.H. After several years of teaching, she moved up the administration ladder, most recently holding the positions of principal at Hartford Public Schools in Hartford, Conn., and assistant superintendent for Derby Public Schools in Derby, Conn.
Known for setting high academic standards through strong research-based school development, Chambers has a solid record of fiscal responsibility, making visionary academic and financial decisions for students, staff and parents. Chambers is also recognized for her collaboration, accessibility and visibility with community members, the local chamber, city administrators and other key stakeholders.
"The FSU College of Education and FSUS have a longstanding research partnership," said College of Education Dean Marcy Driscoll. "Dr. Chambers brings particular expertise to strengthen this collaboration and to further propel FSUS as a lab school with a research mission."
Alan Hanstein, immediate past president of the FSUS board of directors, headed the search committee, which included representatives from Florida State, FSUS and the school community. Input was also garnered from students, teachers, alumni, parents and the general community about important characteristics they would like to see in a new director.
"The searchcommittee was unanimous in their support of Dr. Chambers," Hanstein said. "We believe she will lead the district forward in meeting the goals of increasing student achievement and maintaining strong fiscal management, as well as continue FSUS' mission to advance Florida's K-12 education through exemplary teaching, research and service."
In 1986, Chambers received her bachelor's degree in Business Administration from Baldwin Wallace College in Berea, Ohio, and went on to earn a Master of Education from Lesley College/University of Cambridge (Mass.). She received a doctorate in education and superintendent certification from the University of Hartford in 2011.
Chambers has relocated to Tallahassee with her husband, David, and her son, Dylan.