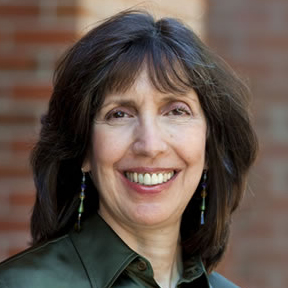 Researchers are enlisting the help of black churches and federally funded nutrition programs in the quest to identify young children who may show signs of autism.
The National Institute of Mental Health has awarded $10.4 million to a team of researchers led by Florida State University Distinguished Research Professor Amy Wetherby to implement a community-based approach to early intervention.
Her team's five-year, $10.4 million project — "Mobilizing Community Systems to Engage Families in Early ASD Detection Services" — includes researchers not only at Florida State but also Emory University, Weill Cornell Medical College and Drexel University.
Data released in March by the Centers for Disease Control and Prevention estimated one child in 68 was identified with ASD. Symptoms vary widely, from a mild degree of social impairment to intellectual and language disabilities. Research suggests that early and intensive intervention can reduce those challenges, but early screening and referral to treatment are not routinely provided in pediatric settings. Wetherby and her colleagues are determined to make them more available.
"We can do this," said Wetherby, director of FSU's Autism Institute. "We know how to find these children early. We just need to help build the capacity of communities to do this."
The NIMH has asked for a set of effective strategies engineered for rapid adoption and implementation on a broad scale. Here are highlights from the Wetherby team's proposal:
•Because problems in minority and low-income children often are traditionally detected later than in other children, underserved families are a crucial part of this project.
•Because underserved families often don't have a strong relationship with a pediatrician, this project will test other, more familiar venues where children can be screened — such as black churches and the federally funded Women, Infants and Children nutrition program.
•Because states differ in the intervention services they offer, this project involves screening 9,000 children in each of four states: Florida, Georgia, Pennsylvania and New York.
"NIH (the parent agency of NIMH) has historically funded hard-science research," Wetherby said. "Although they were making major gains, there's a lot of discussion about what is actually changing in the lives of children. So they decided to try changing things in the community. Everything we do at the Autism Institute is community-based."
With her help, communities learn what to look for as their children develop.
"Parents may not be aware of the early social communication milestones, like gestures," Wetherby said. "By 16 months they should have 16 gestures. They should be reaching, waving, clapping, blowing a kiss, all before they have words. Part of what we're doing is teaching parents these milestones — so they'll understand that a child who hasn't mastered them by 18 months needs to get referred, to follow up, to get help."
In Florida, the researchers will screen children in Fort Myers, Sarasota, Naples and the surrounding rural counties — including Immokalee, a largely Hispanic farmworker community where the College of Medicine helps to operate a health education site.
"You'd think that screening should be done by a pediatrician or family physician," Wetherby said. "But because we're interested in underserved populations and minorities, we thought, 'Where are other places they would go that might be effective?' So we're targeting three community systems. Primary care practices are one. Second are federal programs such as WIC and Early Head Start. Third are churches, through our collaboration with the National Black Church Initiative, a network of 34,000 churches across the country to reach families."
With volunteers already in place, one of the black church group's initiatives connects minority families with health care. Wetherby said the churches' child development specialists will get ASD training through the Web-based Autism Navigator course, developed at the Autism Institute. Then on Sundays they can invite families with children 9 to 18 months old to get screened — and, when appropriate, refer them to primary care.
Someone in the participating physician's office also needs to get the Autism Navigator training. "It's automated in a way that will save them time," Wetherby said. After all, the NIMH is looking for systems that will work in the real world, where time is scarce.
"Based on the estimates, we should be helping to identify roughly 411 children who have autism," she said. "If we can identify those children within 18 months and get them into good early intervention, 90 percent of them, if not all, should then be able to be ready for regular kindergarten. It doesn't mean they don't have autism, but it means they're doing well enough that they can function, learn and succeed. So it's going to help the community at each site involved in this project. But more importantly, the research findings are going to help children all over the world."
Two other College of Medicine faculty members are co-investigators in the project. Joedrecka Brown Speights, associate professor of family medicine, will help shape the research questions and help the team work more effectively with minority and low-income families. Heather Flynn, associate professor of behavioral sciences and social medicine, will help engage families more effectively through a technique called motivational interviewing.
Besides Wetherby, the principal investigators are Ami Klin, Emory; Catherine Lord, Weill Cornell; and Craig Newschaffer, Drexel. Among the co-investigators are Elizabeth Slate, FSU; the Rev. Anthony Evans, NBCI president; and Leon Rozenblit and David Voccola, Prometheus Research.