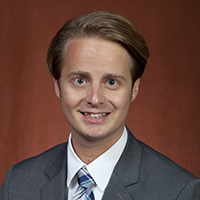 A recent study co-authored by Toby Park, assistant professor of Educational Leadership and Policy Studies and senior research associate in the Center for Postsecondary Success at Florida State University, revealed minority students who attend historically black or Hispanic-serving colleges are just as likely to complete their undergraduate degree as similar minority students at traditional institutions.
The research challenges the previous notion that minority students who attend a minority-serving institution (MSI) will automatically face lower graduation rates than if they had attended a traditional college or university.
Park and lead author Stella Flores, associate professor of Public Policy and Higher Education at Vanderbilt Peabody College of Education and Human Development, investigated degree attainment for black and Hispanic students at historically black colleges and universities (HBCUs) and Hispanic-serving institutions (HSIs). The researchers looked past solely graduation statistics indicating that HBCUs are approximately 7 percent below traditional institutions while HSIs trail by about 11 percent.
After accounting for differences in the student populations and institutional resources, Flores and Park found no difference in graduation rates between MSIs and traditional (non-MSI) institutions.
"Attending a minority-service institution does not appear to have the negative effect so often portrayed in the media," Park said. "Given the fact that MSIs are historically underfunded, the fact that the student bodies —when matched with similar students at traditional institutions — graduate at equal rates is astonishing."
By comparing students who were similar in preparation and background at MSIs and traditional schools, Flores and Park were able to determine a true and fair comparison on the likelihood of degree completion for black and Hispanic students.
"MSIs really are doing more with less," Park said.
Park's general research focuses on postsecondary outcomes for populations of students who may have once been considered non-traditional. This includes student characteristics such as underrepresented minority students, low-income students, underprepared students and first-generation students as well as their entry point into post secondary education. He currently serves as co-principal investigator for a multi-year grant, funded by the Bill and Melinda Gates Foundation, to investigate the ongoing developmental educational reform in Florida.