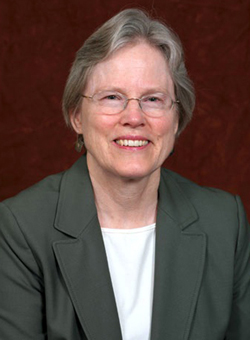 Researchers at Florida State University's Florida Center for Reading Research (FCRR) are partnering with Lexia Learning, a subsidiary of Rosetta Stone Inc., to revolutionize Pre-K-12 reading assessments. The new computer-adaptive assessments will take less time and provide more reliable estimates of students' reading ability than any other reading assessment currently available.
"What's particularly exciting about FCRR and Lexia's new assessment system are the new oral and academic language tasks that tap the listening and speaking skills required by states' new academic standards and allow for measurement of student growth in language as well as in reading," said Barbara Foorman, director of FCRR and the Francis Eppes Professor of Education.
"Equally exciting, the interactive nature of the assessments keep students engaged at a level of challenge where they can be successful, rather than frustrated and bored as is common in existing assessments."
The new literacy assessments include quick screening tasks that predict to grade-level cut points on norm-referenced reading achievement tests. Students can then be given listening or reading comprehension passages and diagnostic tasks that give accurate profiles of their strengths and weaknesses. The assessments are administered three times a year, with certain reading passages available for monthly use.
"Rarely do teachers get screening, diagnostic and progress monitoring assessments all within one system," said Bev Simpkins, a former reading coach in Leon County Schools who now works at FCRR.
"Lexia's new solution will become a game-changer by using technology to dramatically reduce the time required to administer a high-quality assessment and by seamlessly connecting data to instruction in a practical and actionable way," said Lexia President Nick Gaehde.
Yaacov Petscher, FCRR's research director, and Chris Schatschneider, the Department of Psychology's developmental psychology area director, helped author the new assessments, along with Foorman. Lexia Learning is an industry leader in curriculum-based K-12 reading instruction and embedded assessment. Their parent company, Rosetta Stone, is well-known for its interactive software to accelerate language learning.
The partnership between FCRR and Lexia brings together two groups of renowned innovators in education.
"I'm truly excited about our partnership and the creation of these new assessments," Foorman said. "The research expertise of FCRR, combined with the experience of Lexia is going to lead to some wonderful advances in student reading outcomes in the years ahead."