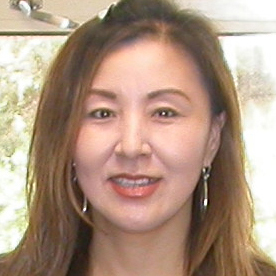 Eundeok Kim, associate professor in Florida State University'sDepartment of Retail Merchandising and ProductDevelopment, was honored with an award atthe 2013 International Textile and Apparel Association's annual conference in New Orleans Oct. 15-18.
Kim won theLectra Innovation Award for Teaching for her paper "Community Service Projects Integrated into Product Innovation and Management Class." The recognition comes with a $500 cash prize.
Kim said she has been active in the association for many yearspresenting papers and creative designs.
"The International Textile and Apparel Association is the premiere organization in my field, so it is a great honor to receive recognition from this organization.I feelparticularly gratefulto receive this teaching award following the Paper of Distinction Award I received at last year's conference for my collaborative research paper," Kim said.
"This award highlights the successful collaboration of my students and the organizations who participated in the service learning projects and recognizes their hard work," she said. "This international award,sponsored by a world-leading technology company Lectra,also recognizes the achievement of our Retail Merchandising and Product Development Department and the College of Human Sciences at Florida State University."
Kim's research areasare trend analysis and forecasting, historical and cultural aspects of dress, and technological and creative aspects of design and product development.
The International Textile and Apparel Association is composed of scholars, educators and students in the textile, apparel and merchandising disciplines in higher education. The associationpresents research and teaching awards each year to"recognize outstanding research and teaching scholarship submissions that contribute to the body of knowledge across the discipline."