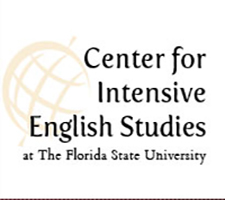 This summer, Florida State's Frederick L. Jenks Center for Intensive English Studies is hosting a group of 19 Brazilian high school English teachers who have come to the United States to improve their English fluency and the quality of their English language teaching.
During their six-week stay from June 23 to Aug. 5, the Brazilian teachers will work to improve their English in all areas — grammar usage, writing, reading, speaking and listening.
"They must improve their own fluency of English if they hope to really teach English in a truly communicative way," said Patrick C. Kennell, director of the Center for Intensive English Studies.
In addition, the teachers will take a methodology course in teaching English, taught by Kennell, which will give them the latest approaches and tools for effective second language instruction.
Florida State is among 20 American universities that are hosting groups of up to 60 Brazilian English teachers through a six-week program funded by the Brazilian government and administered by the Institute of International Education.
When it comes to language on planet Earth, English is king. It is the international language of business, science and higher education, as an increasing number of universities around the world are adopting all-English curricula.
For these reasons, Brazil — which will host the FIFA World Cup (of soccer) in 2014 and the Olympics in 2016 — is making a tremendous effort to increase the quality of English instruction offered in its high schools by sending about 540 high school English teachers to the United States for English language study and practice, as well as exposure to American culture.