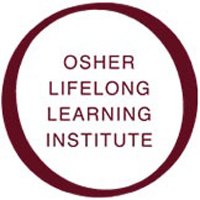 The Osher Lifelong Learning Institute at Florida State University (OLLI at FSU) — a scholarly and engaging program of classes and programs targeted to people over 50 who want to enhance their education in a stress-free environment — has been awarded a highly competitive $1 million endowment from the Bernard Osher Foundation.
"OLLI at FSU's accomplishments in the past year have been simply stunning," said Florida State President Eric J. Barron. "In the past 12 months, OLLI at FSU has doubled its membership, greatly expanded its course offerings to historic levels, and now has received this $1 million endowment from the Bernard Osher Foundation in California. The emphasis on lifelong learning and students in this age group could be a perfect fit with the university's broad emphasis on one of our potential campuswide 'Big Ideas' — an institute that focuses on successful longevity."
OLLI classes cover a broad spectrum of topics tailored to the interests of its more than 700 members. During the just-completed spring semester alone, its 20 courses ranged from "The History of Knowing" and organic gardening to plate tectonics and genealogy.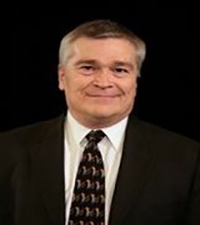 Classes are offered during six-week fall and spring terms, as well as a "Maymester." Course locations include the Pepper Center on campus, as well as Westminster Oaks and North Florida Community College/Green Industries in Monticello. OLLI's wide-ranging operations include not only courses, but also a lecture series, year-round book group, year-round writers' group, field trips, group travel and extensive social activities, which are supported by an active network of officers and volunteers.
"Osher Foundation funding will allow an already flourishing program, which serves hundreds of area residents, to build on its success," said John Reynolds, director of the Pepper Institute on Aging and Public Policy, which supports and administers OLLI at FSU.
The Bernard Osher Foundation, headquartered in San Francisco, seeks to improve quality of life through support for higher education and the arts. The foundation supports a national lifelong learning network, of which OLLI at FSU is a member. The foundation provided OLLI at FSU with grant funding between 2009 and 2011, and invited OLLI at FSU — one of 117 such programs throughout the country — to apply for the endowment.
"The growth of the lifelong learning program at Florida State University since the foundation made its first grant in June 2008 has been exceptional, and we salute Florida State on providing outstanding educational services to an ever-increasing number of seasoned adults in the greater Tallahassee area," said Mary G.F. Bitterman, president of the Bernard Osher Foundation.
"We recognize that it is not only the institute's excellent staff and engaging instructors that make it so remarkable," Bitterman said. "It is also the wonderful community of intellectually vigorous members, who give generously of their time and talent to help make the program strong and dynamic as well as affordable and inclusive."
OLLI at FSU met all Bernard Osher Foundation criteria for endowment eligibility, which include strong support from the host university, including a commitment to provide space for program operations; a diverse repertoire of intellectually stimulating courses and activities; a membership level exceeding 500 dues-paying individuals annually; a sound and stable organizational structure; and evidence that the program is financially sustainable at its current level of service after endowment.