Florida State University experts in medicine, exercise science, nutrition, sports psychology and athletic training have partnered with one of the nation's premier sports medicine and orthopedic treatment centers to establish the Institute of Sports Sciences and Medicine (ISSM), a public-private collaboration that spells good news for millions of athletes of all ages.
Based at Florida State, the institute will lead interdisciplinary research and educational outreach programs focused on the development of elite-level athletic and human performance — including an emphasis on long-term health and the prevention and treatment of athletic injuries such as concussions.
A formidable team, the ISSM links a top-tier research university and sports powerhouse with distinguished sports medicine physicians at Tallahassee Orthopedic Clinic, which has provided comprehensive orthopedic health care for more than 35 years.
"Our institute's focus is the end users — athletes of all ages — and all its activities will be designed to directly benefit them by promoting peak performance and optimal health," said ISSM director Mark J. Kasper, a faculty member in FSU's Department of Nutrition, Food and Exercise Sciences. "Our research and outreach efforts will target the general public as well as the medical and scientific communities."
Under construction is a state-of-the-art Human Performance Laboratory that will house the ISSM research and programs. Located near the Florida State University track-and-field complex, the laboratory is slated for completion by fall. Then, research will become a key part of the game plan.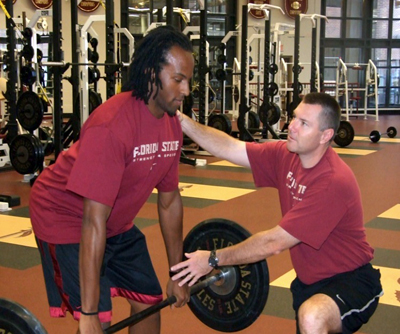 Among the forthcoming projects:
Physicians from Tallahassee Orthopedic Clinic will lead a study of "autologous conditioned plasma" — also known as platelet-rich plasma — which may help to speed the healing of persistent tendon injuries. To obtain the plasma, a patient's blood is drawn and spun to separate the platelet-rich portion from the red blood cells. The platelet-rich plasma is then injected back into the patient at the injury site. While some U.S. sports-medicine doctors are already performing the procedure, it is still considered experimental.
Kasper will develop a database for athletes — especially those at the high school level — to track the incidence and prevalence of injuries and other chronic conditions over time as athletes age.
For medical students interested in sports sciences and medicine, Dr. Daniel Van Durme, chairman of the FSU College of Medicine's Department of Family Medicine and Rural Health, is developing ISSM mentoring opportunities that will include summer research fellowships and research electives during the fall and spring semesters.
Video: New institute has winning gameplan to help injured athletes
"The rural, minority, elderly and other underserved populations with which College of Medicine students work may particularly benefit from the institute's efforts to better understand and improve exercise behaviors," Van Durme said.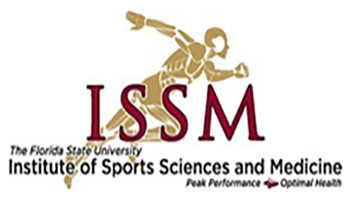 When it comes to the practical application of cutting-edge sports medicine research, FSU Intercollegiate Athletics Director Randy Spetman predicts an international role for the institute and an invaluable one closer to home.
"We are very pleased that our outstanding student-athletes will have the opportunity to work within this innovative program and benefit from an association with world-class experts in the sports-medicine field," said Spetman, a key member of the ISSM team along with Athletics' award-winning strength and conditioning coach, Jon Jost.
Institute partner Dr. Tom C. Haney of Tallahassee Orthopedic Clinic has a long association with Florida State University — as a former student (B.S., biological science, 1964), a courtesy professor in the College of Human Sciences, and in his work as FSU team physician from 1975 to 2009.
"All of our TOC physicians have published research articles in the past, but the demands of our orthopedic practices make it very difficult to pursue our research ideas," Haney said. "Now, the Institute of Sports Sciences and Medicine gives us a rare, wonderful opportunity to work with FSU professors and students on beneficial research in areas of mutual interest."
In addition to Kasper, institute leaders at Florida State include associate directors Angela Sehgal and Michele Garber, athletic trainers in the College of Human Sciences. Joining institute partner Spetman and advisors Jost (Athletics) and Van Durme (College of Medicine) is College of Education Professor Robert C. Eklund, an internationally recognized expert in sports psychology. From Tallahassee Orthopedic Clinic, CEO Martin Shipman joins Drs. Haney and Steve E. Jordan as institute partners.
To learn more about the research and educational outreach programming envisioned for the Institute of Sports Sciences and Medicine, contact Kasper at mkasper@fsu.edu or (850) 644-1829.
"Our research and outreach efforts will target the general public as well as the medical and scientific communities."
Mark J. Kasper
Florida State University Department of Nutrition, Food and Exercise Sciences