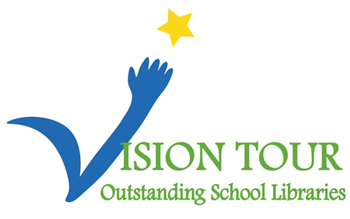 T-shirts? Check. Logo? Check. Theme song? Check. Touring schedule? Check.
Another rock band launching a summer tour? Not quite. Replace the image of a glitzy musician in a luxury bus with a librarian tooling along in a gray Honda Odyssey minivan, and you'll be closer to reality.
Nancy Everhart, an associate professor in The Florida State University's School of Library and Information Studies, assumes a yearlong stint as president of the American Association of School Librarians today. She will spend much of the year on the road, on her so-called "Vision Tour," visiting exemplary school libraries across the country.
"My whole idea behind the tour is that people don't know what good school libraries look like," said Everhart, who also serves as director of the Partnerships Advancing Library Media (PALM) Center, a joint effort of Florida State's College of Communication & Information, College of Education and Learning Systems Institute. "I'd like to show them."
Traveling by van and by plane, Everhart expects to visit 35 school libraries, chosen by American Association of School Librarians affiliates, in every region of the country. She hopes to make a splash with each appearance, presenting a plaque, drumming up publicity and even strumming her tour's theme song ("Check It Out") on her ukulele.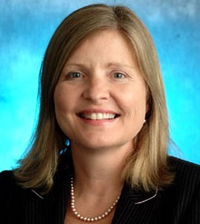 If the idea of doing something fun, novel and creative in a school library sounds incongruous to you, well, that's the whole point.
"Research in our field shows that people's vision of a school library is the school library when they were kids," Everhart said. "It's the old lady with the bun sitting behind a desk checking out books."
That image is as dated as a rotary phone, said Everhart, who paints a more accurate picture: "They are places where students are actively engaged in learning and using technology, reading, working in small groups, working individually with the librarian or teacher — the whole gamut," she said. "It's a central hub of the school… a happening place."
In the field since 1981, both as a librarian and academic, Everhart has witnessed a dramatic evolution in the look and role of the school library. Today, librarians are often the school expert in using information technology for research and teaching, making them leaders and key resources for faculty.
The recognition that the Vision Tour will bring the honored libraries could have a domino effect, said American Association of School Librarians executive director Julie Walker.
"I think it will give them the opportunity to be a role model for others in their states, and perhaps inspire others to raise the visibility of their programs," Walker said. "It's important in this time of economic downturn and cuts that school library programs raise the visibility of what they're doing."
Like the big-name tours, Everhart's is a group effort — a garnet and gold group, that is. School of Library and Information Studies graduate students Teresa Nesbitt and Robyn Rosasco designed the logo; College of Music alumna Sarah Horick composed the catchy theme song. (Everhart is looking for a local children's choir to record it.) Scheduled to launch in August, Everhart's tour may not have fawning groupies or tattooed roadies. But then again, her journey is not about glamour and autographs. It's about showing the world that school libraries rock.
For more information, and to follow Everhart as she chronicles her tour, visit outstandingschoollibraries.org.