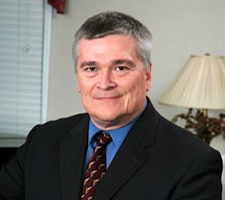 More than a dozen Florida State University reading experts have been awarded a total of $26 million to help solve one of education's most pressing, impenetrable problems: why some students may be able to decipher words on a page, yet still struggle to comprehend them.
The money, awarded to the Florida Center for Reading Research (FCRR), is part of a nationwide, five-year initiative by the Institute of Education Sciences, the research arm of the U.S. Department of Education. Dubbed Reading for Understanding, the initiative has allotted $100 million to six projects involving 130 researchers from an array of institutions who will examine reading comprehension in students from pre-K through high school.
Florida State professors are participating in three of these projects. The largest is a $20 million grant led by Christopher Lonigan and Carol Connor, professor and associate professor, respectively, in psychology. They are heading a team of 11 Florida State faculty members across three colleges to study the challenges faced by pre-K and elementary readers.
"The fact that Florida State was awarded a federal grant of this size and is playing a key role in two others is testament to the university's depth in the field as well as the international reputation of the Florida Center for Reading Research," said Florida State President Eric Barron. "Our researchers are playing a vital role in the nation's quest to improve students' reading comprehension — a skill that is essential for future success in school, work and society."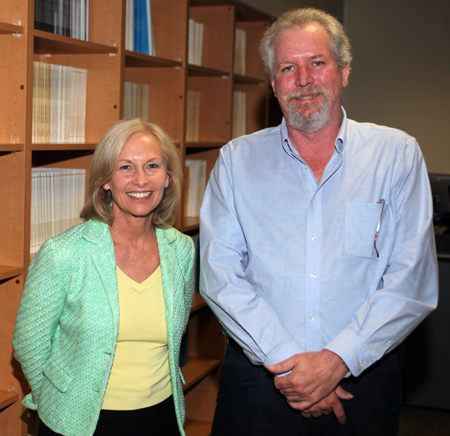 Joseph Travis, dean of the College of Arts and Sciences, which jointly administers the FCRR along with Florida State's Learning Systems Institute, agreed.
"No other university in the world has as much expertise in this area as Florida State," he said. "It is this breadth — experts on how the brain develops, how language is learned, and which alternative teaching approaches work — that sets us apart from everyone else."
In addition to the $20 million grant to FSU, two other faculty members have been awarded Reading for Understanding subcontracts from other partners. Barbara Foorman, the Francis Eppes Professor of Education and director of the FCRR, was awarded a $4.5 million grant to develop reading comprehension assessments in collaboration with the Educational Testing Service in Princeton, N.J. And Jeanne Wanzek, an assistant professor in the College of Education, was awarded a $1.5 million grant to study middle- and high-school readers in collaboration with four universities in Texas.
Lonigan, associate director at the FCRR, said researchers and educators have devoted much of their time over the past three decades to "decoding" — teaching students to translate print into words. Although important progress has been made in this critical area, it is not the only factor related to actually understanding what one reads.
"As a field, we do not know why it is so difficult to improve students' comprehension," Lonigan said. "This is what we hope to figure out."
To discover how to turn good readers into good "comprehenders," Lonigan's team will look beyond the usual suspects.
"Everybody kept rehashing, 'It's got to be vocabulary, background knowledge, morphological awareness,'" Connor said. "And they're likely candidates. But there have to be other factors."
The project team, boasting expertise from a variety of fields, is designed to bring fresh ideas to the fore. In addition to conducting basic research in high-poverty schools across North Florida, the team will develop instructional activities and professional development that will make it easier for teachers to put the study's findings into practice in the classroom.
While Lonigan and Connor's project focuses on students' early years, Wanzek will tackle adolescents, whose ongoing struggles to understand what they read hinder them in all academic subjects.
"The content that they're expected to learn at those grade levels can be very challenging," Wanzek said. "It can be almost like a foreign language to them."
In fact, only about 30 percent of ninth graders nationwide are reading at grade level expectations, she said. Although most are reading, they're not reading critically, failing to interact with text in a way that would allow them to really grasp it. "That requires a different skill," said Wanzek, "and that's the skill we haven't fully tapped into in our field yet."
In order to teach a student appropriate skills, teachers need a precise measure of his or her reading abilities. That's why Foorman's research is a critical part of the Reading for Understanding strategy. With psychology professors Richard Wagner and Chris Schatschneider and FCRR researcher Yaacov Petscher, all co-primary investigators on the grant, she will design a new generation of assessments. Tools currently in use, said Foorman, don't accurately evaluate a child's abilities, particularly if they are significantly above or below grade level.
Foorman will begin by "testing the tests" — isolating the best predictors of reading comprehension in existing assessments, then using them to build new assessments that will set aside the multiple-choice questions in favor of an interactive method that challenges students to think about what they read.
Why take such an approach? "Because," said Foorman, "reading for understanding is problem solving."
The co-investigators on Lonigan and Connor's project on pre-K and elementary readers are Stephanie Al Otaiba, Young-Suk Kim and Beth Phillips (College of Education); Michael Kaschak, Ralph Radach, Christopher Schatschneider and Richard Wagner (Department of Psychology in the College of Arts and Sciences); and Kenn Apel and Shurita Thomas-Tate (College of Communication and Information).