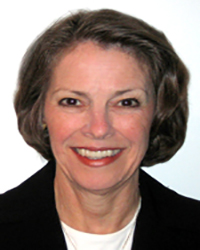 Florida State University's nationally top-10-ranked College of Human Sciences has just begun its second century, and soon it will welcome a new leader as well.
FSU Provost and Executive Vice President Lawrence G. Abele has announced the appointment of Billie J. Collier of the University of Tennessee-Knoxville as the college's dean.
Collier will succeed Penny Ralston, heralded as the steward of unprecedented growth and progress in the human sciences at FSU since 1992. Also recognized worldwide as a leader in the field, Collier is the associate vice chancellor for research compliance and a professor of materials science and engineering at UT-K. Her transition to the FSU College of Human Sciences helm will begin July 1.
After stepping down as dean, Ralston will retain her appointment as a human sciences professor. Following a yearlong sabbatical, she will return to FSU in the fall of 2007 as director of its Center on Better Health and Life for Underserved Populations.
"Penny Ralston's exemplary leadership and significant contributions have been instrumental in propelling our College of Human Sciences to national prominence," Abele said. Among many achievements celebrated during her tenure, he cited major gains in program offerings, the tripling of undergraduate rolls, a sizeable increase in minority and graduate students, and more than $18 million in private funds raised.
"Now, Dr. Collier's proven leadership and well-established credentials in administration, research and academics will guide the continued growth and expansion of our College of Human Sciences at the national and international levels," Abele said. "FSU is most fortunate that Dr. Ralston will continue to contribute substantially to that progress through her research, teaching and community service."

Collier called herself privileged to follow Dean Ralston in crafting a premier college in the human sciences. "I will strive to follow her lead by further enhancing the visibility of FSU programs through my current position as president of the Council of Administrators of Family and Consumer Sciences. FSU's Pathways to Excellence initiative is a priority as well, and I will help to ensure that the human sciences play a major role there," Collier said. "In the longer term, I hope to enhance mentoring relationships between the college's talented young faculty and the senior teachers and researchers who have built human sciences into a recognized center of excellence."
During Ralston's tenure, human sciences at FSU evolved into one of the nation's top 10 programs in terms of graduate and undergraduate enrollment, degrees granted, contract and grant expenditures, number of endowed chairs and professorships, and total endowment, said Professor Mary Ann Moore, the college's associate dean for research and graduate studies.
"In fact, we've just been reaccredited for 10 more years by the American Association of Family and Consumer Sciences," Moore said. "Dr. Collier will build on Penny Ralston's marvelous work by cultivating significant enhancements in federal grants and scholarly productivity and in our research and graduate programs. We are excited indeed that she is joining our ranks."
Collier became the associate vice chancellor for research compliance at UT-K in 2004 after two years as its interim associate vice president for research. In addition, she has been the director of the university's Textiles and Nonwovens Development Center since 2002. She was the associate dean for research and graduate studies and a professor of consumer and industry services management in UT-K's College of Human Ecology from 1999 to 2002. Her Tennessee tenure also has included a stint as interim head of human resource development from 2000 to 2001.
Prior to joining the UT-K faculty, Collier was a member of the human ecology faculty at Louisiana State University from 1988 to 1999, serving as director of LSU's School of Human Ecology from 1994 to 1999. She was a faculty member at Ohio University in Athens, Ohio, from 1984 to 1988 and at the University of Georgia in Athens, Ga., from 1982 to 1984.
Among her myriad publications, Collier co-authored "Understanding Textiles" (Prentice Hall/Merrill), currently under contract for a seventh edition. She received her bachelor's degree in music from Tulane University in 1966. At UT-K, she earned a master's degree in textiles and clothing and a doctorate in home economics in 1976 and 1981, respectively.
The College of Human Sciences encompasses three departments: nutrition, food and exercise sciences; textiles and consumer sciences; and family and child sciences—and now enrolls more than 3,000 students, including FSU's largest pre-medical and allied health contingent. Its numerous academic programs are enriched by advanced technology; a large study abroad program; nationally recognized research faculty, including two Fulbright recipients; high placement rates for jobs and professional schools, including medicine; and outreach through the Family Institute. Learn more at: http://www.chs.fsu.edu/.