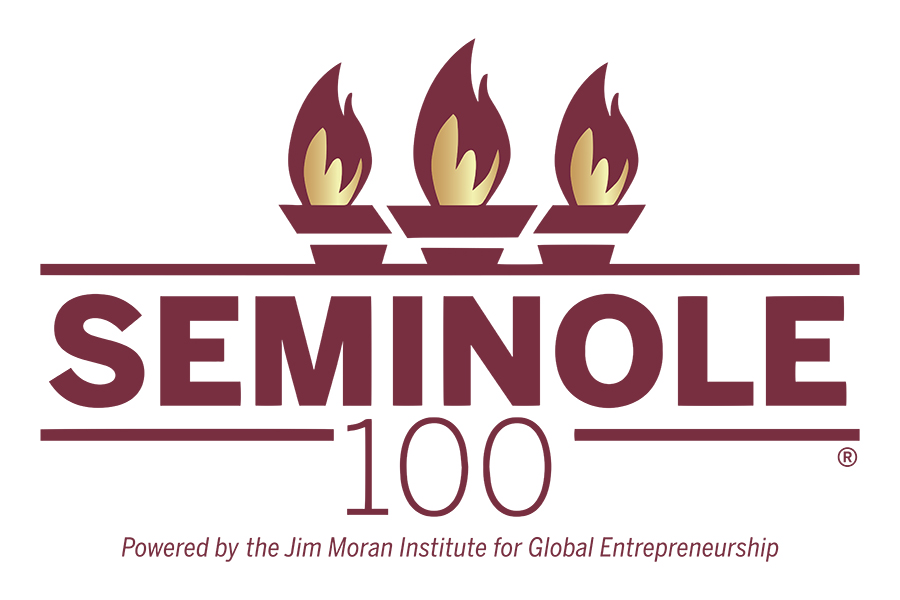 Florida State University has released its latest Seminole 100, an annual list that recognizes the fastest-growing businesses owned or managed by FSU alumni and represents some of the most innovative and profitable companies in the U.S.
"The outstanding alumni who own or lead these fast-growing businesses embody the entrepreneurial spirit that thrives at Florida State University," said President Richard McCullough. "Their accomplishments reflect well on FSU and inspire a new generation of innovators and business leaders. We're thrilled to celebrate their success."
The FSU Seminole 100 is powered by the Jim Moran Institute for Global Entrepreneurship in partnership with the FSU Alumni Association. Honorees and their businesses will be celebrated on Saturday, Feb. 25, 2023, at the Student Union. The list, below in alphabetical order, is unveiled at the annual celebration in ranked order, culminating with announcing the No. 1 Nole-owned business.
EY, a multinational financial services firm, verified the information submitted by each company and ranked the businesses based on compound annual growth rate over the last three years.
The 2023 Seminole 100 A-Z list of fastest-growing businesses is:  
360 Advanced, Inc.
4 Corner Resources
Aaron Rich Marketing
Abyde
AgAmerica
A-LIGN
All American Title Services, LLC
All Seasons Wealth
Allied Instructional Services, LLC
Alluvionic, Inc.
Ardent Eagle Solutions
Assured Partners, Inc.
Atlanta Family & Immigration Law Firm
Autumn Beck Blackledge, PLLC
BB Studios
Berkshire Hathaway HomeServices Meadows Mountain Realty
Blue Air Training Corp
Boomerang Transportation, LLC
Brick Business Law, P.A.
Budget Blinds Tallahassee
Canopy Road Cafe
Capitol Integration
Catalyst Healthcare Real Estate
Cayer Behavioral Group
CFO Alliance, Inc.
Chisholm Law Firm, PLLC
Chop Barbershop
CIO Partners
CompassMed
Cortes Hodz Family Law & Mediation, P.A.
Crown Asset Management, LLC
Deep Blue Yacht Supply, Inc.
Digital Resource
Doumar Insurance & Financial Services
Downs & St. Germain Research
Eat Fresco
EnLight.Energy
Epyon Technologies, LLC
Financial & Retirement Strategies
Floorzz, LLC
HAWM Law
Hernandez Family Law & Mediation
HomeCare Connect, LLC
HR & Beyond
Imperial Fence Supply, LLC
Independence Digital
Infusion Plus
Insurance Services of Central Florida Inc.
Intellis
JetStream
Kaye Kendrick Enterprises, LLC
Kupanda Capital
Law Offices of Stephen A. Smith
Les S. Kushner, P.A.
Lincoln Lending Group
Lucky Goat Coffee
Luminosity Financial
Marmer Construction, Inc.
McKinney Law Group
McKinnon Legal
MGT Consulting
Moisand Fitzgerald Tamayo, LLC
Moore, Inc.
Native Realty
OmniCon
Owenby Law, P.A.
Perfect Plants Nursery
Play, LLC
Pomeranz Law PLLC
Prime Meridian Bank
Professional Building Services
Rapid Business Plans
Red Key Group, LLC
ReliaQuest
Resonant Sciences
RF-Smart
Robert Nichols Insurance Group, Inc.
Round Square, LLC
Sanchez Fischer Levine, LLP
Select Shades, LLC
Silver Spoon Solutions
Simple Syllabus
Sloane Staffing
Square Peg Technologies, LLC
St. Johns Title, LLC
Synergy Settlement Services
Taylor Financial
Taylor Day Law
Texas Pack + Load
The Anti
The Concrete Yedi, Inc.
The Law Offices of Ryan Cappy
The Nieves Law Firm, APC
The Oaks Apparel Company, LLC
The Opes Group
The Polka Dot Press
TOMO Construction, LLC
Tutors for Tally
Urban Catalyst Consultants, Inc.
Weatherford Capital
Follow on Instagram @Seminole.100 and the hashtag #Seminole100  
To learn more about the Seminole 100 event, including sponsorship opportunities, visit seminole100.fsu.edu.