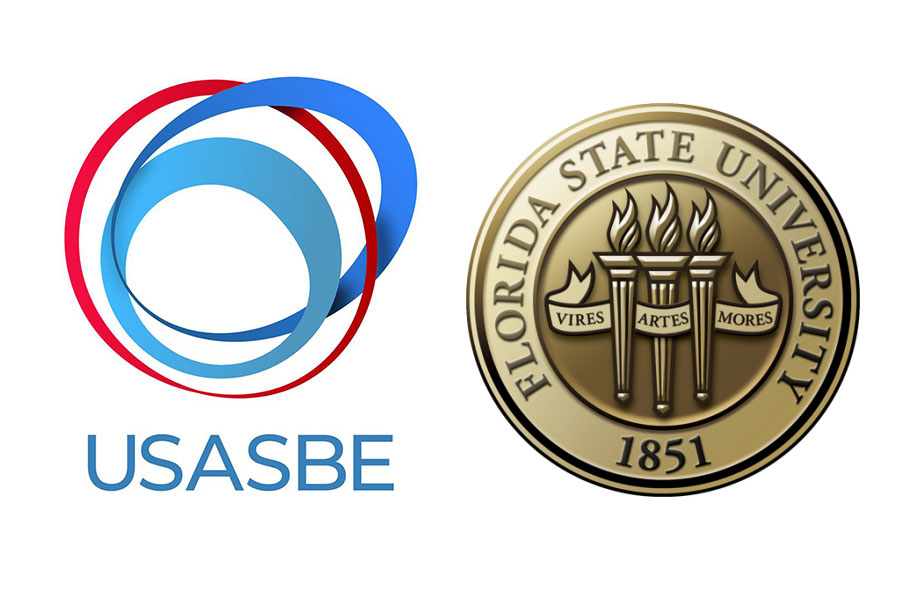 The United States Association for Small Business and Entrepreneurship (USASBE) announced Friday that Florida State University will host the group's 2023 conference.
The conference will be held Jan. 18-22 and is scheduled to include in-person and virtual attendance. Events are being finalized but much of the conference will take place on the FSU campus and will include guest speakers, breakout seminars and trips to spots throughout Tallahassee.
FSU President Richard McCullough said he is thrilled that FSU will host the USASBE conference.
"As an entrepreneur myself, I appreciate the immense power of the entrepreneurial spirit," he said. "Strengthening the university's commitment to entrepreneurship is one of my top priorities, and hosting this conference is a wonderful opportunity for FSU to put our full potential on display."
Susan Fiorito, founding dean of the Jim Moran College of Entrepreneurship and Jim Moran Professor and Entrepreneur in Residence, said USASBE's decision to hold the conference at FSU says a lot about the national reputation the college has built since opening in 2017.
"To host this event is a true honor and we are proud to accept," she said. "We are in our fifth year, and we are still young, but USASBE's choice to come here is proof of the attention the college is earning and how the hard work of our faculty and our students is paying off."
Julienne Shields, president and CEO of USASBE, said FSU and Tallahassee have been on her organization's radar.
"We know USASBE members can look forward to a beautiful and accessible city with a healthy entrepreneurial ecosystem, great food and a new entertainment district," she said. "Our engaging learning journeys will provide conference participants an opportunity to enjoy many aspects of this incredible city."
The announcement is the latest good news for the Jim Moran College, which vaulted 21 spots to No. 19 in the rankings of the nation's top undergraduate entrepreneurship programs, published by The Princeton Review and Entrepreneur magazine. The college placed No. 1 in Florida, No. 2 in the Southeast and No. 11 among public universities.
For more information, visit www.usasbe.org.