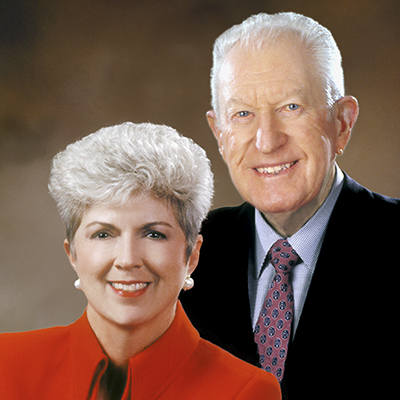 The Jim Moran College of Entrepreneurship at Florida State University has announced a new automotive franchising track within its Commercial Entrepreneurship degree program.
The automotive franchising track also brings a new partnership for the Jim Moran College. Car retailers Les Akers and Peter Boulware have committed to support the program through time, talent and funding. The pair has established the Peter Boulware Toyota scholarship through a $65,000 donation in support of students with financial need.
"We couldn't be prouder to be the first higher education program in the country that specializes in automotive franchising with partners such as Les Akers and Peter Boulware," said Susan Fiorito, dean of the Jim Moran College. "In addition to this ever-growing and lucrative entrepreneurial endeavor, we take special pride in offering this concentration to honor all that Jim Moran brought to the automotive industry."
As part of the new track, the local dealership will host student interns to give them hands-on, real-life experiences in the dynamic day-to-day operations of a franchised automobile dealership.
"We seek to promote diversity and experiential learning opportunities to dynamic students through the automotive franchise program," Boulware said. "We are proud to give back to Florida State University through this new program and believe we can help revolutionize the automobile industry."
This program launch is a point of pride for the Jim Moran College as it aligns with Moran's legacy. With an automotive career that spanned more than six decades, starting in Chicago with a Sinclair gas station he purchased for $360 in 1939, Moran became one of America's most successful entrepreneurs.
Through his insight, people skills and innovation in advertising and marketing, he went on to build his Hudson and then Ford dealerships into the world's largest. The only automobile dealer ever to be featured on the cover of TIME magazine in 1961, Jim Moran "The Courtesy Man" was recognized for pioneering the use of television to sell cars and helping to shape automobile retailing in America.
In 1968, he was awarded the franchise to distribute Toyotas and Southeast Toyota Distributors and became the world's largest independent distributor of Toyotas. His lifetime of achievements was recognized through his 2005 induction into the Automotive Hall of Fame, the single greatest honor in the international motor vehicle industry.
Launched in 2017, the Commercial Entrepreneurship major is a highly competitive, two-year program. Students in the program learn how to start and harvest a micro-business, focusing on the advantages and costs of the various sources of venture capital, opportunity recognition, market research and feasibility. Students also study technology commercialization, financial analysis, legal issues, and sales management.
The Jim Moran College admitted the first automotive franchising cohort in Fall 2021. This track requires students to complete 13 specialized credit hours focused on topics such as: Automotive Sales, Customer Financing & Ethics in Leadership, Automotive Accounting, Automotive Franchising, Financing and Insurance, and an Automotive Operations Internship.
For more information, visit https://jimmorancollege.fsu.edu.