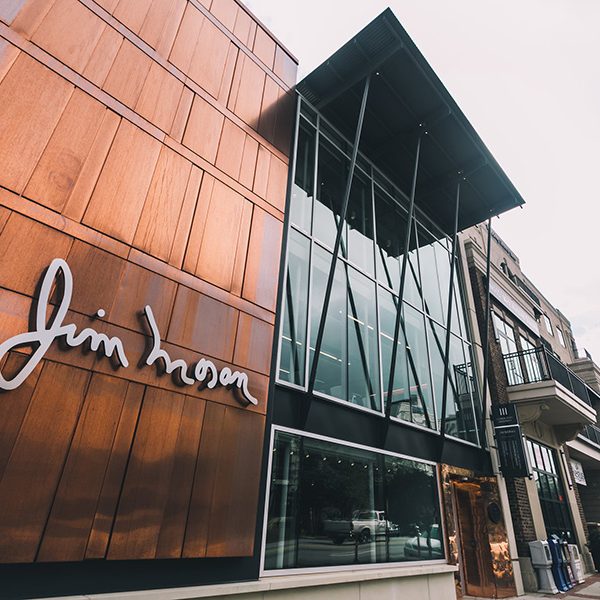 The Jim Moran Institute for Global Entrepreneurship at Florida State University received a $250,000 grant from the Small Business Administration to help fund programming aimed at supporting veterans. 
The announcement comes as the SBA celebrates National Veterans Small Business Week. The Moran Institute, which is part of FSU's College of Business, submitted its application with the Institute for Veterans and Military Families (IVMF) at Syracuse University. 
The grant will help fund the expansion of the Jim Moran Institute's entrepreneurship training programs for military veterans.
"We are honored to receive such a generous grant from the SBA, and we look forward to continuing to work with our longstanding partners at IVMF," said Randy Blass, executive director of the Jim Moran Institute and founder of the Entrepreneurship Bootcamp for Veterans programs at FSU. "FSU and the Jim Moran Institute have been assisting underserved entrepreneurs throughout the state of Florida for more than 25 years, and we have been actively serving veteran entrepreneurs for nearly 15 years."
The grant was awarded as part of the SBA's $100 million Community Navigator Pilot Program, an initiative of the American Rescue Plan Act of 2021, designed to deploy trusted community partners within underserved communities across the U.S. and to coordinate the economic recovery efforts of specific communities, including women, veterans, and socially and economically disadvantaged individuals.
"Since 2008, the Jim Moran Institute has assisted nearly 500 military veterans through our veteran entrepreneurship programs," said Melissa Roberts, managing director of the Jim Moran Institute. "Our partnership with IVMF has allowed us to launch and facilitate programs that focus on the unique challenges and opportunities that come with being a veteran business owner. This grant recognizes the strength of our past impact and furthers the Jim Moran Institute's outreach efforts to provide cutting-edge entrepreneurship training to veterans throughout Florida."
The Community Navigator Pilot Program allows the Jim Moran Institute to offer veteran entrepreneurship programs in the organization's other Florida market locations in Ft. Lauderdale, Jacksonville and Tampa Bay, in addition to Tallahassee, which significantly increases the number of veteran entrepreneurs who will receive assistance and support each year.
To learn more about the Jim Moran Institute's veteran entrepreneurship programs, contact Melissa Roberts at mroberts@jimmoraninstitute.fsu.edu or visit jimmoraninstitute.fsu.edu.
About the Jim Moran Institute for Global Entrepreneurship
The Jim Moran Institute for Global Entrepreneurship cultivates, trains and inspires entrepreneurial leaders through world-class executive education, applied training, public recognition and leading-edge research.
Jim Moran was an automotive pioneer and an entrepreneur at heart who, at the age of 7, sold soda pop at sandlot baseball games in Chicago. With a career that spanned more than six decades, he built an amazing chronicle of achievements in the automobile industry. His vision for the Jim Moran Institute was to provide opportunities that would help others become more successful business owners.

A 1995 contribution from Jim and Jan Moran and JM Family Enterprises established the Jim Moran Institute for Global Entrepreneurship at the Florida State University College of Business. Since 2011, further enhancements to the Jim Moran Institute and its outreach have been made possible by Jan Moran and The Jim Moran Foundation.