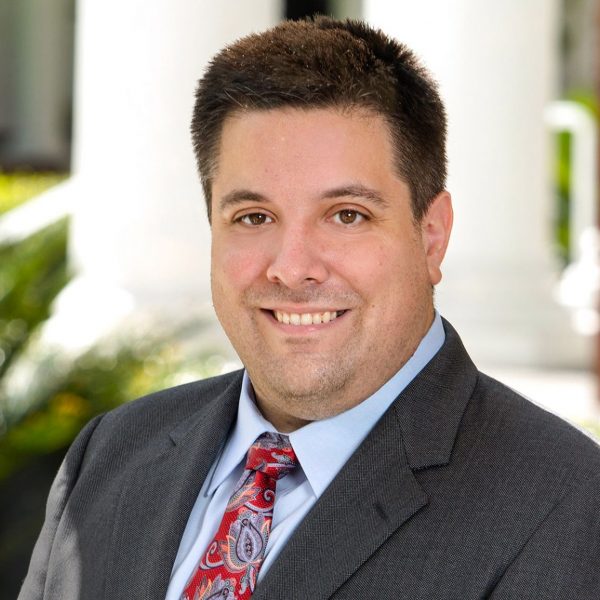 Florida State University College of Law Associate Professor Michael Morley has been selected for membership in the American Law Institute (ALI).
Election into ALI is an extremely prestigious honor, bestowed on the nation's most prominent judges, lawyers, and law professors. The institute is the leading independent organization in the United States producing scholarly work to clarify, modernize, and improve the law.
ALI members draft, discuss, revise, and publish Restatements of the Law, Model Codes, and Principles of Law that are influential in the courts and legislatures, as well as in legal scholarship and education.
"Michael's selection for ALI membership is a reflection of his important contributions to the legal profession and legal scholarship," said Dean Erin O'Connor. "With Michael's selection, FSU Law is privileged to have five faculty members in this prestigious organization."
In addition to Morley, Florida State's American Law Institute members include Larry and Joyce Beltz Professor of Torts and Associate Dean for Academic Affairs Shawn Bayern, Steven M. Goldstein Professor Wayne Logan, Dean and McKenzie Professor Erin O'Connor, and Dean Emeritus and Alumni Centennial Professor Don Weidner.
Morley joined FSU Law in 2018 and he teaches and writes in the areas of election law, constitutional law, remedies, and federal courts. He is best known for his work on election emergencies and post-election litigation, injunctions, and the jurisdiction and equitable powers of the federal courts. He has testified before congressional committees, made presentations to election officials for the U.S. Election Assistance Commission, and participated in bipartisan blue-ribbon groups to develop election reforms.
Morley's scholarship has been published in many of the nation's top law reviews and the United States Supreme Court has cited several of his articles.