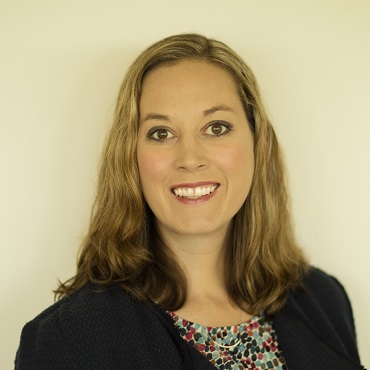 After a highly successful fall series in a virtual webinar format, the Policy Pub series will return for three more sessions this spring beginning Jan. 19.
Scholars from the Florida State University College of Social Sciences and Public Policy (COSSPP) will be featured in all three sessions. They will discuss resilience, Florida's charter schools and the future of higher education. 
Pub-goers who sign up to attend will have the opportunity to ask questions and take part in discussions of the topic at hand once presentations are completed. 
Unlike Zoom meetings where every participant is visible to all others "in the room," the webinar format features a moderator and a presenter on screen, sharing visual materials related to the topic of the night. Attendees can choose to submit questions or comments through a written chat option to interact with the facilitator, speaker and other attendees.
The first session features Professor of Sociology Miles Taylor who discuss resilience   — how scientists define it, how individuals "become" resilient and the importance of resilience to our future health and well–being. 
Each event is free and open to the public. 
The first Policy Pub will be held Tuesday Jan. 19 and will run from 5:30 – 6:30 p.m. Anyone interested can register at: https://fla.st/3qSVyER. 
The series continues Feb. 16 with a presentation by Professor of Political Science Carol Weissert, director of the LeRoy Collins Institute. This talk, "Florida Charter Schools: Not as Good, or as Bad, as Advertised," will examine the findings of a 2020 report on the diversity, accountability, innovation and transparency of charter schools. For more information, visit: https://fla.st/346NqqH. 
The final Policy Pub for the spring semester on March 16 features COSSPP Dean Tim Chapin on "The Future of Higher Education in a Post-Pandemic World." He will discuss the ways higher education will be different in the years ahead, in terms of campus life, teaching, research and community engagement, and how these changes may affect the economic, cultural and social life of our city. For more information about this session, visit https://fla.st/2KsOIoI. 
All sessions take place from 5:30 to 6:30 p.m. in the virtual webinar format.
COSSPP Associate Dean Deana Rohlinger, who organizes and moderates the Policy Pubs, said these sessions are a fun and informative way for people to interact on issues and ideas relevant to our current moment but also with long-term implications.
"As the shadow of the COVID pandemic continues to loom over us, the social scientists at FSU are recognized nationally as experts on how we can successfully navigate and emerge from this public health crisis," she said. "But these sessions also illustrate how our scholars are a valuable resource for understanding the broader implications of policy issues that will impact so many areas of our everyday lives in the years ahead."