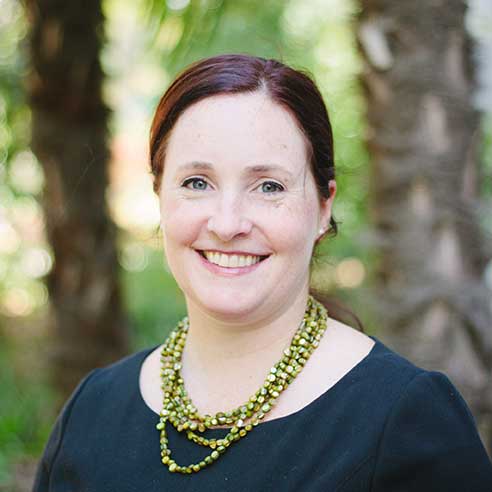 The newly established Institute of Politics (IOP) at the Florida State University College of Social Sciences and Public Policy (COSSPP) has awarded five research grants to FSU faculty.
The grants, each about $20,000, went to three faculty members and one doctoral candidate within COSSPP and four faculty from other FSU colleges. The projects all had some connection to the IOP's stated mission to promote civic and political engagement by students and citizens.
"The Institute of Politics was given the mission by the Florida Legislature to, among other things, create and promote research and awareness regarding politics, citizen involvement and public service," said IOP Director Hans Hassell. "These grants are important to completing that mission and fulfilling the charge given to the institute. We are excited to support projects that will help strengthen democratic institutions and encourage civic engagement and political participation."
The awarded projects are:
"Understanding Barriers to Full Civic Participation by the LGBTQ Community: The Case of Atlanta"
Doctoral candidate Ozlem Atalay and Professor Petra Doan, both in the Department of Urban and Regional Planning, were awarded for their work on the role of the LGBTQ+ community in city government. Their study focuses on the role of the LGBTQ+ Advisory Boards in city decision-making and their role in helping to create a more equal and inclusive city.
"Preference Change in Competitive Environments"
Assistant Professor of Political Science Kai Ouuses game theory and experimental methods to study the impacts of political inequality and social mobility on political and economic outcomes. Ou's project examines how competition for higher social, economic and political status — a natural human desire— may affect individuals' values and political preferences. 
"The President, a Pandemic, and Public Support for the Rule of Law: The First (and Second) Hundred Days of American Democracy in 2021"
Associate Professor of Political Science Amanda Driscoll and colleagues from West Virginia State University and Penn State have been conducting extensive research under a National Science Foundation grant they received in April 2020 to study the impact of the COVID-19 pandemic on public support for the rule of law. The IOP grant will help them continue to examine the challenge the rapid spread of the novel coronavirus presents to long-standing norms that support democratic order.
"Developing Civically Engaged Art Education: New Practices, New Voices, New Civics"
Associate Professor of Art Education Sara Scott Shields, chair of the art education department within the College of Fine Arts, and Assistant Professor of Art Education Rachel Fendler, director of the department's BA/MS Pathway Program, made a proposal to IOP to reimagine what civics education should look like in communities often excluded from the official narrative of what it means to participate in American civic life. Specifically, their study is focused on how the art classroom might become a central locale for teaching towards civic participation.
"Examining the Impact of Communicative Processes of Civic Engagement Among College Students"
Assistant Professor of Communication Patrick Merle, director of the School of Communication within the FSU College of Communication and Information, and Assistant Professor of Communication Jessica Wendorf Muhamad, associate director of the Center for Hispanic Communication will examine the impact of communicative efforts on civic engagement among university students and how that communication occurs during times of crisis, specifically mask-wearing as an act of civic involvement given its potential impact on the health and well-being of community members.