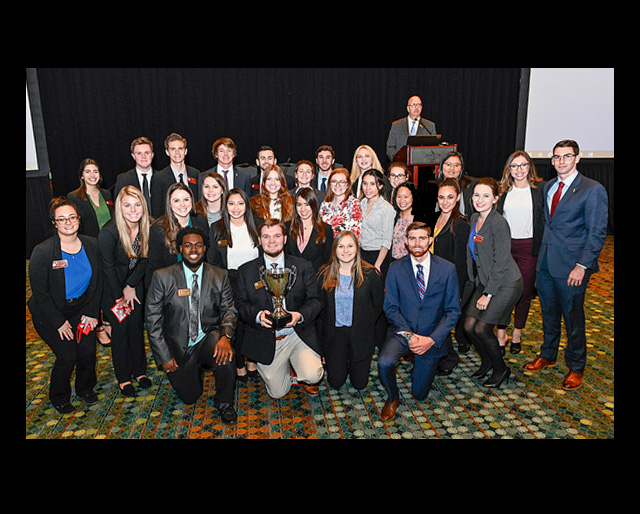 The student chapter of the Club Managers Association of America at the Florida State University Dedman School of Hospitality was named 2019 Student Chapter of the Year at the CMAA World Conference & Club Business Expo in Nashville.
The award recognizes the outstanding work and successful accomplishments of a student chapter, based on university size, during the previous calendar year. The Florida State chapter won the large university division.
"This is such a prestigious honor, and I am so very proud of our students," said Cynthia Johnson, director of Dedman's Global Club Management & Leadership program and faculty adviser of the CMAA chapter. "They submitted a very impressive resume, which documented their high level of industry participation and engagement."
Each chapter's resume is evaluated on membership recruitment and retention, involvement with their senior chapter, involvement with CMAA national, job placements in the club industry, and special awards and recognitions. Winning chapters receive a $1,000 Conference Education Grant from The Club Foundation of the CMAA.