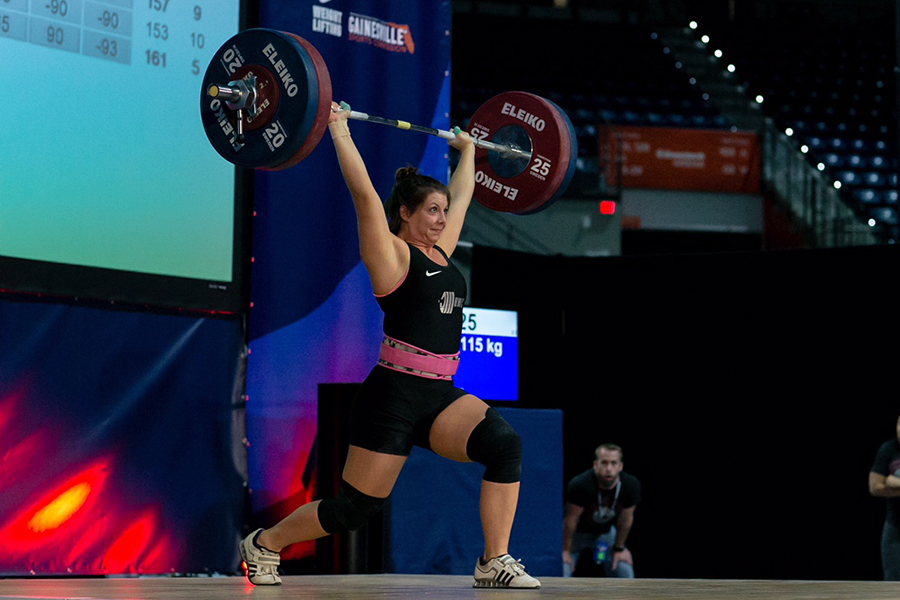 Heavy lifting has become second nature for Florida State University graduate student Aria Bremner.
The native of Davidson, North Carolina, balances studying for an MBA through the FSU College of Business online program with her training as an elite competitive weightlifter.
The flexibility of FSU's online program allows Bremner to keep up with her schoolwork despite three-hour training sessions at the gym six days a week.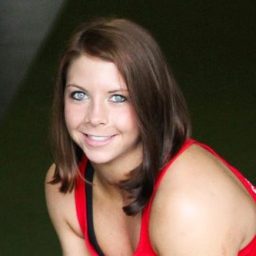 "I consider weightlifting like a full-time job — it takes up a lot of time," Bremner said. "FSU's online program is perfect for me. It's exactly what I needed because it still allows me to train and work a part-time job. The online program has been amazing."
It's a busy schedule, but it's paying off. In April, she claimed the gold medal in her weight class and finished second overall in a field of 192 athletes at the USA Weightlifting University Nationals.
Her performance earned her one of 10 spots on the USA Weightlifting squad that will compete at the 2018 FISU World University Weightlifting Championships Sept. 20-23 in Biala Podlaska, Poland.
Academically, she's working diligently toward finally earning a degree from FSU — something she's always dreamed of.
Her father, Eric, graduated with an MBA from FSU in 1985, and she wanted to follow in his footsteps. Bremner started her undergraduate career at Florida State, but adjusting to college away from home was more difficult than she thought it would be.
After her first semester, Bremner transferred to the University of North Carolina, Charlotte, where she graduated magna cum laude with a bachelor's degree in marketing in 2015.
"Florida State was the only school I had applied to out of high school, but it just wasn't the right timing," Bremner said. "When the opportunity to get my MBA came along, I knew exactly where I needed to go."
While earning a degree from Florida State has always been one of Bremner's goals, the former competitive cheerleader at UNC Charlotte was just looking for a way to stay fit when she fell into a career as an Olympic weightlifter.
Bremner started taking some CrossFit classes, where she got her first taste of the sport.
"I had taken a weightlifting class in high school, but I'd never been exposed to the Olympic lifts until I started CrossFit," Bremner said.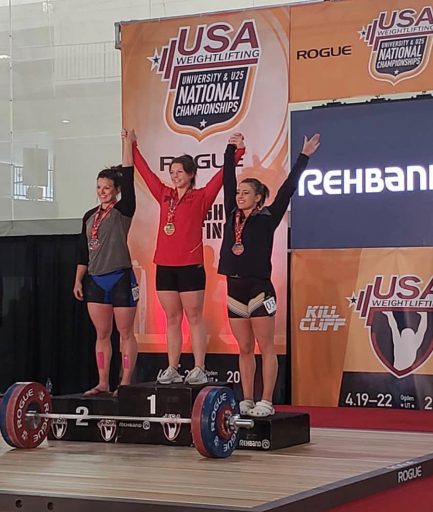 Then, two-and-a-half years ago, a friend recommended her to Dan Rose, the coach at the Harrisburg Weightlifting Club, which specializes in Olympic weightlifting.
Bremner fell in love with the sport, and under Rose's guidance, she quickly went from a casual fitness seeker to a serious national competitor.
"My coach realized my potential, and we really honed in on weightlifting and adjusted all of my training. I thought, 'let's take this thing seriously and see what can happen.'"
Since then, she has won the North Carolina state championship three times; won the 2017 U25 National Championships; and medaled at the 2016 University National Championships, the 2017 American Open finals and the 2017 Senior National Championships. She's posted career-high lifts of 94 kg (207.2 lbs.) in the snatch event and 118 kg (260.1 lbs.) in the clean and jerk.
Bremner has lofty goals and is aiming to compete in the Olympics as a member of Team USA one day.
"It's a longevity sport, and we're training for that end goal," she said. "If it doesn't happen this year, maybe in the next four years. We train to look at the big picture. This University World team is definitely a step in the right direction."
Bremner expects to complete her MBA program in December 2019. After graduation, she hopes combine her love of sport and business and pursue a career in marketing for a collegiate athletics department.