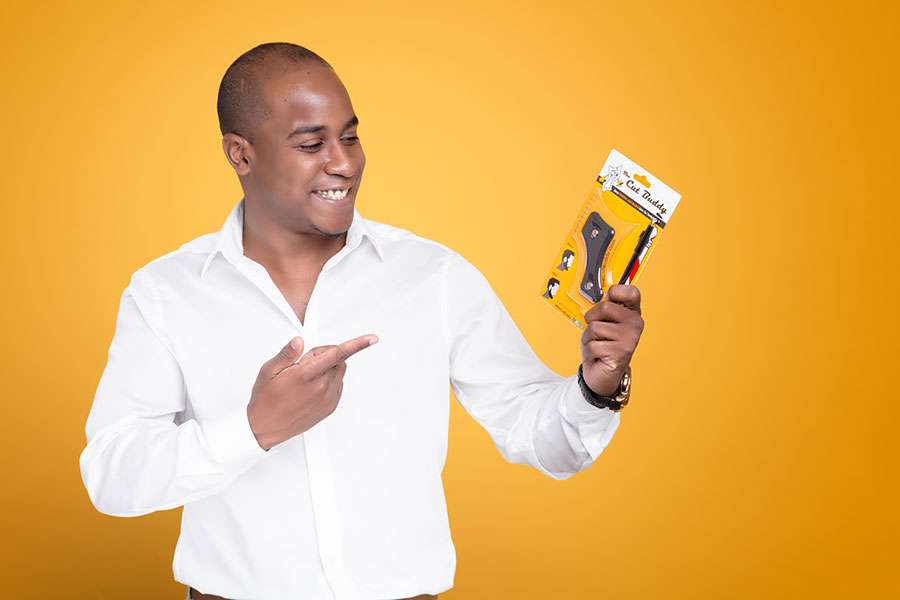 A Florida State University graduate and the Jim Moran School of Entrepreneurship are working together to expand the reach of his already successful startup company.
Joshua Esnard, who graduated from FSU in 2008 after taking entrepreneurship classes and earning a bachelor's degree in finance, started selling The Cut Buddy in 2016. The product, a patented hair and beard grooming tool, sold thousands of units online in a single hour after the Fort Lauderdale-based company's YouTube video went viral. It has become a best seller on Amazon in the United States and Canada in its first year of operation.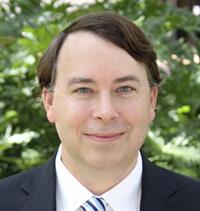 With the online success of The Cut Buddy, Esnard set out to take his product to the next level — retail stores. He contacted Lanny Lewis, a faculty member in the Jim Moran School of Entrepreneurship, who offered creative strategies on how to break into the big-box retail arena.
"After my first few calls with Lanny, we set up a strategy for contacting and negotiating with retailers," Esnard said. "With Lanny's help, my partner Alex Kresovich and I began contacting buying managers at five major retailers. Five out of five of them replied and we have some exciting appointments scheduled. I wish the FSU Jim Moran School of Entrepreneurship were around when I was a freshman."
Esnard added he was grateful for the continued support from Florida State. Lewis was glad to help the project and said the collaboration was a terrific experience.
"Joshua's product meets an unmet need in the marketplace, which is key to business success and something we teach our entrepreneur students from day one," Lewis said. "Joshua embodies all the characteristics of a successful entrepreneur. I can't wait to see how successful he will be."
Esnard conceived the idea for this kind of hair-grooming tool when he was only 13 years old. When he started college in 2004, he kept the molded piece of plastic by the bathroom sink and that sparked questions and interest from his roommate. Esnard explained he used the plastic as a guide when he cut his hair to get crisp, clean hairlines.
About a decade later, that piece of plastic — carved from his father's old work folders — was the catalyst that launched one of the hottest grooming tools in the world.
Esnard will be invited back to FSU to share his success story with students in the Jim Moran School of Entrepreneurship at the 7 Under 30 Speaker Series next year.
About the Jim Moran School of Entrepreneurship
In December 2015, Florida State University announced the creation of the nation's largest interdisciplinary, degree-granting school of entrepreneurship, the Jim Moran School of Entrepreneurship, as part of a major gift from Jan Moran and The Jim Moran Foundation. Students will participate in traditional case study learning along with innovative hands-on application and experiences. Students accepted in the inaugural 2017-2018 class will graduate with a Bachelor of Science or Bachelor of Arts in entrepreneurship. Learn more at jimmoranschool.fsu.edu.