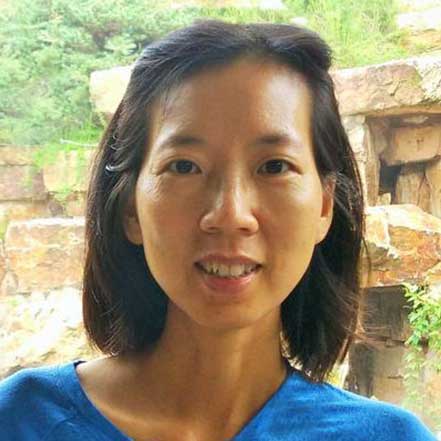 A Florida State University professor has been awarded the most prestigious appointment in the Fulbright Scholar Program.
Ruby Lee, a marketing professor in the College of Business, has been granted a Fulbright-Hanken Distinguished Chair for the 2016-17 academic year. The award will allow Lee to travel to Finland, where she will spend seven months at Hanken School of Economics interviewing managers of various companies and collecting data for her own research.
Lee, who is also the director of the Master of Science in Marketing Program and International Programs at the College of Business, is one of about 40 people in the United States to receive a Fulbright Distinguished Chair this year. To be considered for the award, candidates must be eminent scholars and have a significant publication and teaching record.
"All of us at the College of Business are proud of Dr. Lee and her professional achievements, and she is well-deserving of this honor," said Michael Hartline, dean of the College of Business. "We're excited for her and looking forward to learning from her experiences."
In Finland, Lee will study how Nordic firms react to the growing trend of frugal innovation.
"The term 'frugal innovation' is a result of such rising worry about resource-constrained environments and the global concern of the bottom of the pyramid," Lee said. "The Fulbright-Hanken Distinguished Chair award will enable me to broaden my understanding of firms from different economic regions in terms of their strategic choices in forming alliances and the factors behind the formation of alliances with firms from emerging economics as opposed to developed economics for frugal innovation."
In addition to her research project, Lee believes that living and working in Finland will provide her with valuable opportunities to develop new research questions and teaching materials.
The Fulbright Program aims to increase mutual understanding between the people of the United States and the people of other countries, and it is the flagship international educational exchange program sponsored by the U.S. government. Since its beginnings in 1946, more than 360,000 "Fulbrighters" have participated in the program.