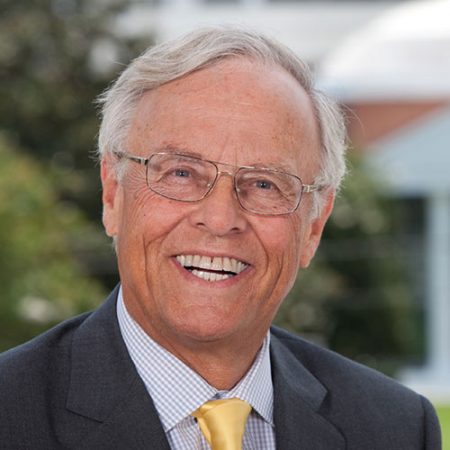 The Florida State University College of Law Summer for Undergraduates Program has been renamed in honor of Dean Donald J. Weidner. The program's name change to the Donald J. Weidner Summer for Undergraduates Program was announced Sunday, Feb. 21, at a meeting of the law school's Board of Visitors. Alumni wanted to honor Weidner, who is retiring as dean in June 2016.
The summer program was established by Weidner in 1992, during his first year as dean. Weidner has remained committed to the program during the 20-plus years since its inception and to its primary purpose: increasing the pipeline of diverse candidates to law school.
"Don Weidner expanded opportunity for those underrepresented in our profession," said program benefactor Wayne Hogan, who is a 1972 graduate of the College of Law and president of Terrell-Hogan in Jacksonville. "Don knew our college of law was the one to do what was right, and he made the program a continuing reality. Praised by the ABA for promoting diversity, it is a model for other law schools. The Donald J. Weidner Summer for Undergraduates Program – those who know and love it already think of it that way; this makes it official."
"I am extremely humbled that our alumni and the university have renamed this signature program in my honor," Weidner said. "Most importantly, the generous endowment from Wayne and Pat Hogan has made this program a permanent part of our offerings."
The Donald J. Weidner Summer for Undergraduates Program exposes students to the joys and rigors of legal education. The 60 students selected annually for the program attend a month of simulated law school at no charge, and receive free room and board plus a $500 stipend. Participants experience intensive instruction, legal writing training and exposure to legal professionals from a variety of fields.