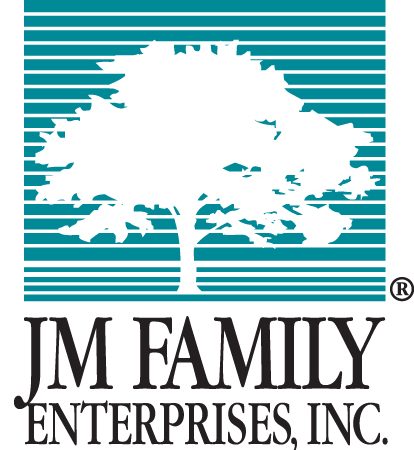 College-bound African-American high school seniors from South Florida will be able to compete for full, four-year academic scholarships to Florida State University, thanks to a $1.2 million gift from JM Family Enterprises, Inc. that establishes the African-American Youth Achiever Endowed Scholarship.
The gift will allow FSU and JM Family to eventually offer up to four annual $12,000 scholarships to African-American students from Broward, Miami-Dade and Palm Beach counties, who demonstrate financial need and have been accepted into FSU as undergraduates.
Each scholarship will be awarded in the recipient's freshman year and continue for the next three years. A new freshman will be selected annually, so that beginning in the fourth year of the scholarship, there will be four scholarship recipients on Florida State's campus.. Although the scholarship is for a maximum of four years for each recipient, it can be used to fund the recipient's graduate education at FSU as long as a total of four years is not exceeded. The maximum amount of the award is $12,000 each year. To continue receiving funds for all four years, recipients must maintain a minimum of 12 credit hours per semester and have a 2.0 GPA or better.
The selection of the JM Family African-American Youth Achiever Scholar will be made by the director of the Jim Moran Institute for Global Entrepreneurship or the director's designee in consultation with JM Family Enterprises, Inc.
"This is an extraordinary gesture by JM Family Enterprises on behalf of hard-working African-American students in South Florida from disadvantaged backgrounds," said Michael D. Hartline, interim dean of the College of Business and Charles A. Bruning Professor of Business Administration.
"By creating this scholarship, we pay tribute to our company's founder, Jim Moran, and his belief that the future belongs to those who prepare for it," said Colin Brown, President and CEO of JM Family. "Through this gift, we can continue working with FSU to support the dreams of young leaders in our community. We hope South Florida will join us on April 20 as we present our youth achiever at the 24th annual African-American Achievers awards at the Broward County Convention Center."
"Jim Moran was a strong proponent of education and providing opportunities to those who are deserving, but may be less fortunate. I am sure he would be proud to know that JM Family Enterprises is as committed as he was to ensuring that deserving students receive a first-class education at FSU without financial stress. We are all so grateful."
FSU's Bruce Lamont, Thomas L. Williams Eminent Scholar of Strategy and Entrepreneurship and Jim Moran Institute Director of Research, will administer the selection and awarding of the scholarships.
"There are so many students who have worked hard to excel, and we are so pleased to be able to offer this scholarship from JM Family Enterprises," he said. "This scholarship will be life changing for the students who receive it."
JM Family Enterprises, Inc.
What started with Jim Moran's passion for selling cars continues today with the dedication and hard work of every JM Family associate. JM Family Enterprises is one of the largest, most innovative and diversified companies in the automotive industry. Its principal businesses focus on vehicle distribution and processing, finance and insurance, retail vehicle sales, and dealer technology services. Learn more at jmfamily.com
JM Family Enterprises Mission & Values
At JM Family Enterprises, our mission is to be the premier provider of quality products and services. To accomplish our goal, we build mutually rewarding relationships with our customers, associates, business partners and the community. The company's five core values of Consideration, Cooperation, Communication, Innovation and Accountability are what set us apart. Our more than 4,100 associates adhere to these principles, and together, we achieve success.