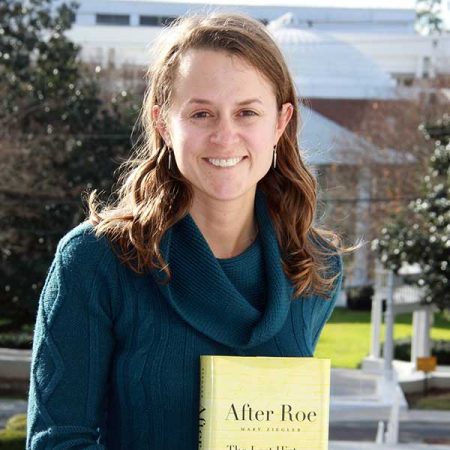 Florida State University College of Law Professor Mary Ziegler, the Stearns Weaver Miller Professor, has won the Thomas J. Wilson Memorial Prize for her book, After Roe: The Lost History of the Abortion Debate.
The award is presented annually by the Board of Syndics of Harvard University Press to an author's first book manuscript that is "outstanding in content, style and mode of presentation."
After Roe (Harvard University Press 2015) utilizes more than 100 oral history interviews and extensive archival research to challenge the conventional legal and historical account of social-movement reactions to Roe v. Wade. The book also explores reasons for the contemporary polarization of the abortion debate.
"I am so honored that the Harvard Board of Syndics selected After Roe, given how many amazing books the press publishes each year," said Ziegler.
In addition to her book, Ziegler has published numerous articles in top law reviews. Her work focuses on reproductive health, gender, constitutional and family law, and law and social change. She joined the Florida State law faculty in 2013 and teaches courses in family law, employment law, torts and reproduction, sexuality and the law.
Before entering law teaching, Ziegler served as a law clerk for the Honorable John Dooley of the Vermont Supreme Court and held a postdoctoral fellowship at Yale University Law School. She earned her law degree from Harvard Law School.