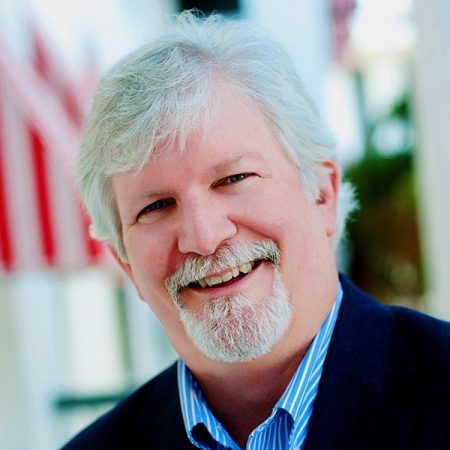 The Florida State University College of Social Sciences and Public Policy has named Ed Moore, president of the Independent Colleges and Universities of Florida (ICUF), as its distinguished alumnus for 2015.
The college will honor Moore during its annual Distinguished Alumnus Dinner on Friday, Nov. 13
For Moore, there are no shortages of ways to stay engaged with the university and to give something back. He and his wife have been strong supporters of the Strozier Society and the College of Motion Picture Arts and members of the President's Club and Seminole Boosters.
"I once had a really nice shallow water boat just sitting in my yard, and I stared at it every day," he said. "I realized the FSU marine science program could put it to use, so we donated it to them, and it got used daily."
That generosity extends to the College of Social Sciences and Public Policy, which has benefited greatly not only from his financial support but his time and experience.
"Aside from general contributions, Ed provided early leadership as we developed our Social Science Scholars program, which is now in its fourth year," said David Rasmussen, dean of the College of Social Sciences and Public Policy. "This program has been a spectacular success in no small part because of people like Ed. He takes the time to interview the semifinalists for this honor and contributes to the scholarships that these outstanding students receive."
That kind of valuable support grew from Moore's staunch and long-proven dedication to quality higher education, a commitment he exercises every day in his current position as president of the Independent Colleges and Universities of Florida, an association of 31 nonprofit institutions of higher learning. It's also motivated by good memories and a debt of gratitude he feels he owes to those who helped him prepare for all he has achieved over the years.
"The college has been a big part of my life and was a way for a hard-working Broward kid, way back when, to take a few steps up the economic ladder," he said. "The classes I took from Professors Dye, Parsons, St. Angelo, Vanderoff, Chadhouri, Hazelwood and others still ring true, and I recall them fondly. To be honored like this is both humbling to me and in a way honors the work they did, too."
Moore's distinguished career includes service as staff assistant for the Florida House Health and Rehabilitative Services Committee, 1974-75, cabinet aide to Comptroller Gerald Lewis, 1975-76, and president and CEO of the James Madison Institute, 2000-02. He has served on numerous boards and been honored by the Broward Schools Foundation, Broward College and the Republic of Ireland as one of the noted 100 Irish Americans in Education.
Moore first came to FSU in the fall of 1971. Bellamy had only been in use for two years and the campus was quite a different place.
"It was much smaller, small enough that you quickly met people and began to see familiar faces as you crossed campus," he said. "Those were times of national tumult, so there were many opportunities for political engagement, but FSU also offered you more. We had great teachers, great classes and a great time."
One of the faculty relationships he valued most was with the late Augustus B. "Gus" Turnbull, who served as FSU's provost beginning in 1986 and as Moore's major professor in the public administration master's program. Moore left Florida in the late 1970s to partner in a busy Illinois-based consulting firm with clients in 26 states focused on large-scale electric, water and gas utility projects, but he and Turnbull kept up their lively correspondence on academic ideas and policy issues. He has also stayed connected with his FSU friends, both the tight-knit group he came here with and those he met on campus.