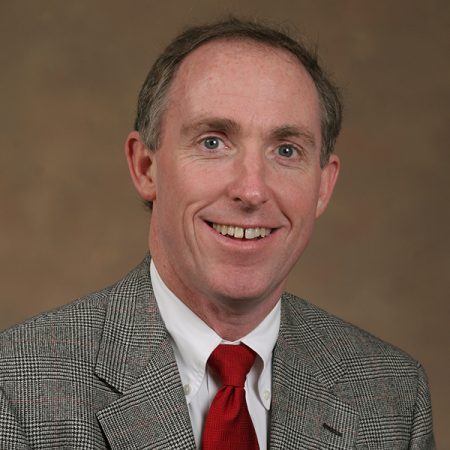 Human rights are the foundation of laws and policies in the United States and around the world. But every year, millions of people are deprived of these fundamental freedoms.
The Center for the Advancement of Human Rights at Florida State University works to ensure that people here in the United States and abroad are guaranteed their basic human rights. The center advocates for victims who have suffered human rights violations and works to create policies to better implement human rights.
Here in Florida, the center is playing a key role in the state's fight against human trafficking.
Terry Coonan, the center's director, will serve as a facilitator at Florida's annual Human Trafficking Summit Oct. 29-30, at the University of South Florida. Gov. Rick Scott and Attorney General Pam Bondi will participate in the summit.
"It's a really nice visible moment for Florida agencies, law enforcement, and service providers to come together on an annual basis and consider where we are as a state in combating trafficking," Coonan said.
In the final session, Coonan will preview the new FSU Strategic Plan to Combat Trafficking that the center will roll out next month.
"Human trafficking continues to be a signature issue for our center, and it's been gratifying to see Florida government at its highest levels engage with us on this," Coonan said.
Established in 2000 by an anonymous gift of several million dollars, the center tackles these heartbreaking issues through its unique research, teaching and pro bono advocacy.
"Both Sandy D'Alemberte, who was president of FSU at the time, and the donor pictured a center that would research and teach, but also do advocacy," said Terry Coonan, the executive director of FSU's Center for the Advancement of Human Rights. "One of the first things FSU gave us was the mission to work and provide for victims, so we do a lot of pro bono legal work for human rights victims from all over the world."
It was a phone call from the Florida Department of Children and Families in 2002 that helped shape that mission. The agency had identified 60 young Mexican women who were victims of sex trafficking. DCF asked Florida State's research team to interview the women to find out what they needed after they were rescued from forced prostitution.
As a result of that request, a research project was developed that was the first in the United States to use the direct voices of human trafficking victims as the basis of its work. Since then, human trafficking has become a key motivation for the center.
"Along with the law students I supervise, we've represented numerous immigrant victims asking for political asylum, but our newest case load focuses on human trafficking," Coonan said. "Our work with these victims has led to both ongoing research and policy work."
CAHR is keeping its focus on human trafficking to spark change in laws and the legal system. The center works with the Florida Office of the Attorney General, the Governor's Office, the Florida Legislature and the victims themselves in order to produce the most effective policies for their recovery.
The center is using its research with victims to resolve issues in sex trafficking, and they've devised a Strategic Plan on Combating Human Trafficking at the request of the Florida Legislature in order to improve trafficking investigations and victim care statewide.
"We're in the process of submitting a new strategic plan to the Legislature in order to combat human trafficking," Coonan said. "We did the first one back in 2010, and the Legislature came back to us and asked us to update it after five years to find out how we're doing as a state and what still needs to be tended to."
These policies attempt to close gaps in Florida's laws that overlook victims of human trafficking and to assist law enforcement officers so they can better identify victims and traffickers.
The plan also aims to identify new trends in human trafficking, which show girls as young as 12 who are U.S. citizens being forced into prostitution while facing violence, blackmail and coerced drug addiction. This is also known as being "groomed" into prostitution, and CAHR is determined to incorporate these U.S. victims' experiences into their work.
"This research has resulted in us doing a lot of policy work, and one of the things that we're always asked to do is bring those victims' voices into the conversation," Coonan said.
CAHR is also researching nationwide issues that you don't see in the news every day. Forced prostitution is a result of human trafficking, but labor trafficking is equally pervasive in Florida and nationwide.
"We see forced labor in our fields, we've seen house slave cases right here in Florida as well as labor exploitation in our nicest hotels and resorts," Coonan said. "We understand that trafficking is the dark side of globalization. It's driven by the fact that we want cheaper prices in things like resort services and consumer goods. But often times the person providing those things can't leave that job because they're paying off a debt or are under the control of someone."
Along with global efforts in policy making and victim advocacy, the center also trains government leaders about the issue of human trafficking. The goal of the training is to help organizations better understand the issue from the eyes of the victim in order to create more beneficial laws and programs.
"We've created training programs for the U.S. Department of Justice, the Florida Department of Law Enforcement, Florida Supreme Court justices, the Florida Department of Children and Families and service providers around the state," Coonan said. "Our trainings attempt to show how human trafficking operates in Florida in the 21st century."
Students of all majors are welcome to assist with the center's research and work. Students can work in the center on campus or travel around the globe to fight for the advancement of human rights in countries like Uganda, Rwanda and Cambodia.
"Working at the center has allowed me to see the behind-the-scenes manpower it takes to bring justice to our community," said Daniela Donoso, the CAHR student program coordinator and a senior majoring in International Affairs and Social Entrepreneurship. "My work includes preparing immigration applications, meeting with clients, planning educational events on campus, coordinating with our human trafficking coalition and —that just scratches the surface."
The Center for the Advancement of Human Rights helps students like Donoso realize their passion for helping humanity and give them real-life experiences in the field. "The center is an amazing resource for anyone passionate about human rights, anti-human trafficking efforts or pro bono immigration law work."
To find out more about the center or how to get involved, click here.