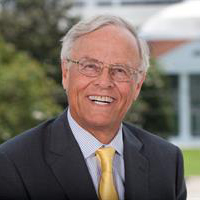 The Florida State University College of Law faculty is No. 1 in Florida and No. 39 nationally according to a 2015 study of law faculty scholarly impact. Florida State is the only Florida law school ranked in the top 50.
The study ranked the scholarly impact of law faculties at schools in the top third of all American Bar Association-accredited law schools. Originally developed by Professor Brian Leiter of the University of Chicago Law School, the "scholarly impact score" for a law faculty is calculated utilizing the mean and the median of total law journal citations over the past five years for tenured faculty members.
"Our faculty scholarship enhances the visibility of our school and the marketability of our students," said Dean Donald J. Weidner. "I am especially grateful to the alumni who have contributed to professorships and chairs that help us retain and recruit top scholars."
The nation's top three schools were Yale, Harvard and the University of Chicago.