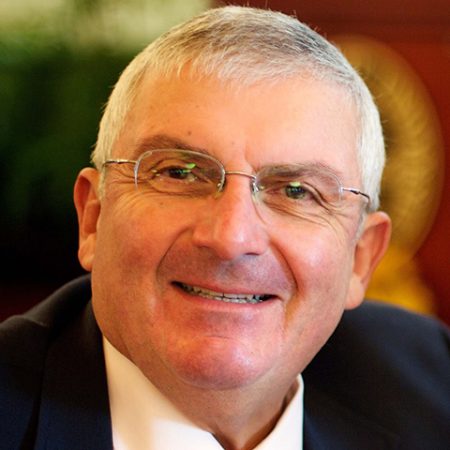 Florida State University's Center for Hispanic Marketing Communication will celebrate its 10th anniversary and will honor the pioneering leadership of founder Felipe Korzenny during the fifth annual International Conference on Hispanic/Latino Media and Marketing Feb. 19-21.
The conference, which Florida State will host for the first time, brings together marketing professionals and scholars from across the United States, Spain and Latin America. During the conference, the center's advisory board, the Florida State community and industry leaders will honor Korzenny at a special gala at 7 p.m. Friday, Feb. 20.
"We are confident that business leaders from different industries will come together to support and celebrate Felipe, a pillar of Hispanic marketing and communications," said Mark Lopez, head of U.S. Hispanic audience at Google and member of the center's advisory board.
In 2004, Korzenny founded FSU's Center for Hispanic Marketing Communication, the preeminent academic program focused on training students and professionals in the field of U.S. Hispanic marketing and advertising. Professor Korzenny has been a faculty member in FSU's School of Communication since 2003.
"Dr. Korzenny and the center have prepared hundreds of students and professionals who have demonstrated a passion for the trillion-dollar Hispanic market and the opportunities it presents for companies, organizations and government institutions that need to connect with this market segment," said Lawrence C. Dennis, dean of the College of Communication and Information.
"In the decade since Dr. Korzenny started the program, faculty and students have worked tirelessly to conduct ground-breaking research and serve as an innovative resource for the Hispanic marketing industry."
The purpose of the conference is to educate and promote topics related to Hispanic marketing and Spanish media by bringing together leaders to share knowledge, increase awareness of trends, exchange ideas and facilitate collaboration between academia and industry.
"We look forward to gathering Hispanic marketing industry peers to celebrate Dr. Korzenny's contributions, as well as their sponsorship to cultivate his vision while helping sustain the center's research, academic and scholarships programs," said Sindy Chapa, associate director of the FSU Center for Hispanic Marketing Communication.
For more information on the Korzenny tribute or the conference, contact Mafé Brooks at (850) 294-8240 or mafe.brooks@cci.fsu.edu.