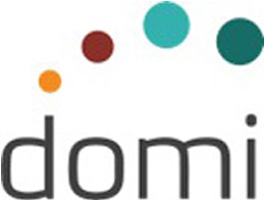 Reinforcing its status as an entrepreneurial-focused university, Florida State is celebrating its affiliation with Domi Station, a new Tallahassee-based business incubator designed to nurture and grow promising business ideas emanating from the university and surrounding communities.
"As an entrepreneurial-focused research university, Florida State is committed to finding new ways to help our students and faculty develop their business ideas into successful products and companies," said Gary K. Ostrander, Florida State's vice president for Research.
"Domi Station will give us access to an exciting new resource that will expand our ability to move promising research efforts and business ideas off our campuses and out into society where they can have a greater impact on our lives."
A grand opening of the station takes place the evening of Thursday, May 22.
Through an affiliation agreement between Domi and Florida State University, a special Florida State section has been designated within the business incubator. This area will feature the same technology, mentoring capabilities, investor opportunities and other support mechanisms available within the incubator, but will be available exclusively for use by Florida State students, faculty and staff who successfully apply.
The Florida State-designated sections of Domi Station support office environments and technology resources for up to 16 individuals.
To apply to the incubator and co-working space visit www.domiventures.co, or contact Micah Widen, CEO of Domi Ventures, LLC, at(812) 322-9117 or micah@domiventures.co.