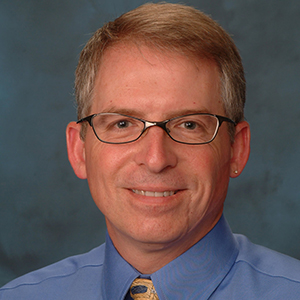 A generous gift from the William and Helen Diehl Family Foundation is helping to bring Florida State University's focus on innovation and entrepreneurship to an international stage.
The Ohio-based Diehl Foundation is funding a two-year pilot project to identify and support new enterprises capable of providing sustainable solutions to problems such as poverty, unemployment and public health in the United States and abroad. The DeVoe L. Moore Center in Florida State's College of Social Sciences and Public Policy will manage the William and Helen Diehl Family Social Enterprise Competition.
"This pilot project comes at a time when Florida State University is establishing itself as a national leader in entrepreneurship and innovation," said David Rasmussen, dean of the College of Social Sciences and Public Policy. "The university has funded two social entrepreneurs-in-residence and is aggressively expanding academic and practical opportunities for students interested in pursuing social entrepreneurship as a career."
The Diehl Foundation's selection committee will identify 10 projects for $5,000 grants to develop their business plans. From the group of 10, as many as four final projects will be selected to receive seed money up to $50,000 for the first year of operations. The deadline for the initial round of proposals is May 1.
Proposals from individuals and both new and established organizations will be considered in two tracks: international economic development projects and domestic projects, including those focused on addressing problems in the Appalachian region of the United States. At least one domestic and one international enterprise project will be selected.
"Our parents, William and Helen Diehl, believed passionately in the value of private initiative and innovation and supported the entrepreneurial efforts of hundreds of men and women in the U.S. and abroad," said Peter Diehl, a member of the foundation's board of directors and the business plan selection committee. "This initiative will allow us to further establish an important part of our parents' legacy by identifying new ventures that can provide sustainable, practical solutions to problems faced by those with few resources."
Social entrepreneurship has emerged as a significant trend within the philanthropic community and among economic development organizations. Social entrepreneurs create and build businesses with the goal of solving a major social problem and differ from traditional businesses in that the sole purpose of the enterprise is not to maximize personal profit. Rather, profits are directly invested to support causes and beneficial programs.
The use of more traditional business methods and market-based incentives creates greater sustainable revenues for the organization, improves their productivity and increases their effectiveness.
"Innovation and the pursuit of excellence are the cornerstones of vibrant economies," said Sam Staley, director of the DeVoe L. Moore Center. "This support from the Diehl Foundation shows the strength of the social entrepreneurship concept and recognizes there is a tremendous amount of talent here at Florida State and a wealth of resources that can be leveraged for major initiatives like these."
For more information about the competition, visit www.socialenterprisecompetition.com or contact Ruth Krug at rkrug@fsu.edu or (850) 644-3848.