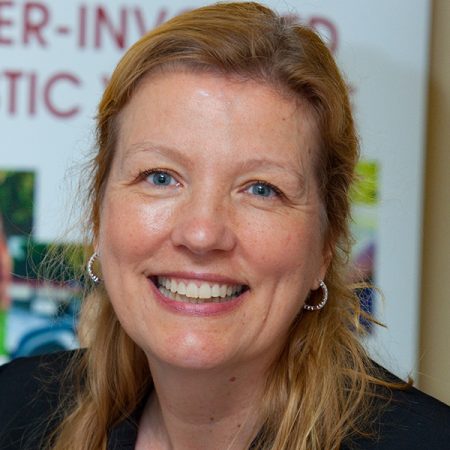 The Institute for Family Violence Studies in Florida State University's College of Social Work has partnered with the Center for Public Safety Innovation at St. Petersburg College to create a Spanish-language version of an online training program to prevent domestic violence in the homes of law enforcement officers.
The Spanish-language online training went live March 17 and is free to all law enforcement agencies in Puerto Rico.
The new training is based on the curriculum offered in the National Prevention Toolkit on Officer-Involved Domestic Violence, a first-of-its-kind national initiative that was developed by Florida State researchers and launched in 2013 with funding from the Verizon Foundation.
"Our research tells us that officers in Puerto Rico, like all officers in the United States, need information about civilian domestic violence as well as information about keeping their own families free of the crime," said Karen Oehme, director of the Institute for Family Violence Studies (IFVS).
St. Petersburg College's Center for Public Safety Innovation (CPSI) contacted IFVS to offer funding to support the translation of the existing online course in Spanish. CPSI receives funding from the U.S. Department of Justice's Community Oriented Policing Services (COPS) to develop and deliver law enforcement training on a variety of topics, including community policing, ethics and domestic violence.
"When CPSI staff saw the National Domestic Violence Prevention Toolkit created by IFVS available online, we knew it would be another beneficial training resource for the law enforcement community in Puerto Rico, especially if it could be offered in Spanish," said Eileen LaHaie, CPSI executive director. "This excellent tool will help us provide communities with information about preventing a terrible tragedy — the crime of domestic violence in the homes of officers who are hired to prevent crime."
Staff from both the FSU institute and the St. Petersburg College center saw the value in partnering to offer the training, according to LaHaie and Oehme.
"We are pleased to provide a Spanish-language version of the training," Oehme said. "CPSI is committed to working in Puerto Rico and hired the staff needed to create a mirror-image in Spanish."
The centerpiece of the National Prevention Toolkit is the online training, which is based on a Florida pilot prevention program that was launched in 2009. It uses a prevention-focused curriculum as the cornerstone of a multifaceted approach to educating criminal justice officers on how to prevent domestic violence in their own relationships.
The toolkit emphasizes healthy relationships and provides tips on how to support a professional workplace environment that promotes zero tolerance for officers' domestic violence, Oehme said. The training provides interactive information about the dynamics, impact and signs of officer-involved domestic violence; new officer training through case scenarios; and video messages from fellow officers. Additional Spanish-language material will be added throughout the spring.