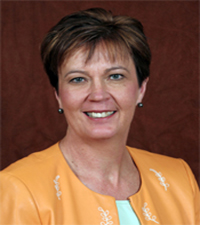 Florida State University's internationally acclaimed Dedman School of Hospitality, which previously functioned as an independent, industry-specific school, is returning to its roots, becoming an academic unit under the Florida State College of Business umbrella.
The move, which takes effect July 1, 2014, sets the Dedman School apart from most hospitality schools because its students will now earn a bachelor's degree from an AACSB-accredited business college.
The accreditation by The Association to Advance Collegiate Schools of Business (AACSB) International is a prestigious designation. Seen as a benchmark of quality worldwide, AACSB accreditation is the most widely sought after by business schools and less than 5 percent of business schools worldwide have earned the achievement.
"Graduating from an accredited business school will signal that Dedman students have received a rigorous business foundation, along with their solid hospitality education, giving them an advantage in the hospitality industry," said Caryn L. Beck Dudley, dean of the College of Business. "This means they will graduate with the same core credentials as all College of Business graduates."
The bachelor's degree in hospitality management offers majors in hospitality management and PGA golf management.
Plans for a new College of Business building and a nearby hotel in the new Arena District on Florida State's campus prompted administrators to re-evaluate Dedman as a stand-alone program. Currently housed in Florida State's University Center Club, Dedman is unable to expand its classroom and dining spaces.
Moving into the new business building will allow the Dedman School to co-locate near the new hotel, creating opportunities for Dedman students to interact with the hotel, surrounding restaurants and retail space for increased experiential learning.