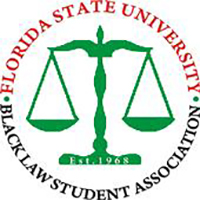 The Florida State University College of Law's Black Law Students Association won first place in the Thurgood Marshall Mock Trial Competition for the Southern Region Black Law Students Association, held Feb. 13-16 in Jacksonville, Fla.
One of 18 teams competing, Florida State beat a team from the University of Florida in the final round of competition.
Other law schools participating in the mock trial competition included Vanderbilt, University of North Carolina, Wake Forest and Tulane. The competition was part of the annual meeting of the Southern Region Black Law Students Association. The presiding judge for the final round was the Honorable Timothy J. Corrigan, a United States District Judge for the Middle District of Florida.
Winning team members were third-year law students Nesha Drummond, Josiah Graham and Kyesha Mapp, all from Fort Lauderdale, and first-year law student Louis Jean-Baptiste from Palm Beach. They were coached by Florida State law alumna C. Erica White, who practices law at the Florida Department of Business & Professional Regulation.
Also at the meeting, Florida State's Black Law Students Association was named Regional Chapter of the Year. This is the third time in five years Florida State has won the award. Florida State's student-led organization received the award Feb. 15.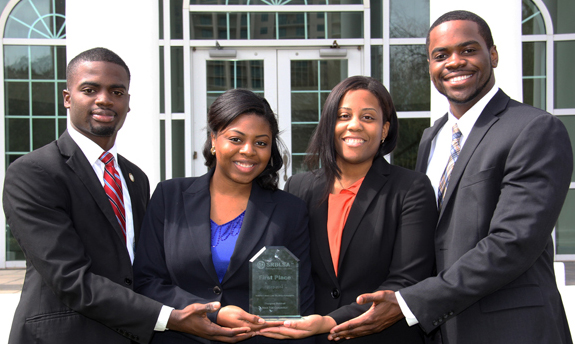 Florida State's association is one of 45 chapters that comprise the Southern Region. For the 2013-14 academic year, notable accomplishments of Florida State's Black Law Students Association include mentoring local middle school and college students and hosting educational events on human trafficking, Florida's Stand Your Ground Law, juvenile justice reform and the Voting Rights Act.
"We are thrilled that our Black Law Students Association is once again bringing home the gold," said Dean Don Weidner. "Special congratulations to the competitors and to BLSA President Tiya Rolle."