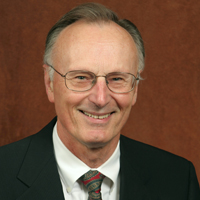 The College of Social Sciences and Public Policy at Florida State University has chosen 18 juniors in the college to receive Social Science Scholar awards.
"This award is the highest honor our college can bestow on an undergraduate major," said Dean David W. Rasmussen. "It recognizes the students' academic and leadership abilities and gives them the tools and experience they will need to lead projects of their own."
The highly competitive selection process for the awards emphasized students' academic achievements as well as their leadership in campus and community organizations, internships and service activities.
The 18 new Social Science Scholars will attend a leadership seminar during the spring 2013 semester to develop and plan their own projects, putting what they learn into practice during the summer and/or fall semester. They will also receive up to $5,000 for travel and expenses related to their projects.
Social Science Scholars also are afforded other special academic and extracurricular opportunities during the remainder of their university careers. These include:
Seminars and symposia on domestic and international issues
Faculty mentoring
Interaction with campus and community leaders
Travel grants for independent research and service projects
The 2013 Social Science Scholars, along with their hometowns and majors, are:
DAVIE, FLA.
Rafael Batista, International Affairs
BRADENTON, FLA.
Caroline Burkholder, Sociology and Creative Writing
WASHINGTON, D.C.
Diamond Bynum, Political Science and Economics
MIAMI
Tara Catanach, International Affairs
Alex Montalvo, Political Science and International Affairs
Tatiana Pino, International Affairs and Economics
PALM BAY, FLA.
Rosalia Contreras, International Affairs and Women's Studies
BAKER, FLA.
Paige Dabney, International Affairs and Geography
PORT RICHEY, FLA.
Mara Denny, International Affairs and Russian
WEEKI WACHEE, FLA.
Michael Fitzgerald, International Affairs
NAPLES, FLA.
Hillary Harlan, International Affairs and Economic
PARKLAND, FLA.
Brooke Holmes, Interdisciplinary Social Science
SARASOTA, FLA.
Stephen Mayers, Interdisciplinary Social Science
PENSACOLA, FLA.
Ian David Michaels, International Affairs and Political Science
CLEARWATER, FLA.
Maria Naranjo, International Affairs and Political Science
CAPE CORAL, FLA.
Alexandra Olsen, International Affairs, Sociology and French
JACKSONVILLE, FLA.
Cristina Omran, Environmental Studies
ST. PETERSBURG, FLA.
Kathryn Amelia Watts, International Affairs
For more information about the Social Sciences Scholars Program, contact Rasmussen at (850) 644-5488 or dwrasmussen@admin.fsu.edu, or Professor John Mayo at (850) 644-4321 or jmayo@fsu.edu.