Florida State University's College of Business students will hear from one of the country's most successful experts on wealth management today (Tuesday, Sept. 18) when alumnus John Thiel is on campus as the college's 2012 Charles A. Bruning Distinguished Speaker. The event takes place from 3:30 to 5:30 p.m. in the Starry Conference Center at the college. Thiel will offer perspective on his career path and the leadership challenges and opportunities he faced along the way, as well as offer tips on success for today's students.
Thiel, who majored in accounting at Florida State, heads U.S. Wealth Management and the Private Banking and Investment Group for Merrill Lynch Wealth Management. He is responsible for the strategic management of more than 15,000 financial advisers. A part of Bank of America, Merrill Lynch Wealth Management is among the largest businesses of its kind in the world, with client balances of $1.6 trillion as of the end of June 2012.
"It is an honor for us and a real coup to have John Thiel speak to and interact with our students," said Caryn Beck-Dudley, dean of the College of Business. "The Bruning Distinguished Speakers Series is designed to expose students to exemplary leaders who are willing to share their expertise and insights on current national and global business issues and serve as role models, and John is perfect in this role."
"The Bruning lecture series has quickly become a great tradition at Florida State, and I am honored to share my thoughts and perspective on career paths with such talented students," Thiel said. "I look forward to hearing from these future leaders about their career goals, as well as their ideas on how business can and should serve individuals, families, companies, institutions and communities in the years ahead."
Thiel began his career with Merrill Lynch in 1989 as a financial adviser in Tampa, Fla. In 1995, he was selected to become part of the Global Private Client Advisory Division leadership team, later serving as the director in both Oakbrook and Northbrook, Ill. He joined the Private Banking and Investment Group in 2000, when he opened the private wealth management business in the Pacific West Region as the regional managing director in San Francisco. During his tenure there, he led the firm's leadership advisory council to management as chairman from 2003 to 2005. He was named head of the Private Banking and Investment Group in 2006.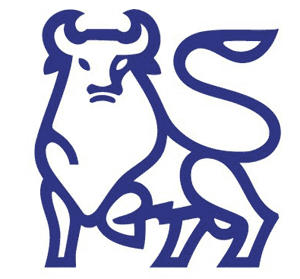 Thiel became licensed as a Certified Public Accountant in 1985 and led a distinguished career in public accounting and the insurance industry. His background includes tax and estate planning experience along with financial operating expertise as a CPA with KPMG. Thiel also served as a senior instructor of the Dale Carnegie Professional Selling courses, helping countless students improve their skills in growing business.
Thiel serves as chairman of the Manhattan Region Financial Services Cares Board of the American Cancer Society and is a trustee on the Board of Florida State University's Foundation.
The Charles A. Bruning Distinguished Speaker Series was underwritten through the generosity of the late alumnus Charles A. Bruning. Through his ongoing philanthropy, Bruning also established the Charles A. Bruning Professorship in Entrepreneurship and the John R. Kerr Eminent Scholar Chair in Marketing.
For additional information, contact Barbara Ash of the College of Business at (850) 728-7014 or bash@cob.fsu.edu.